Is Homemade Low Carb Pizza Crust Possible?
The word "best" gets thrown around the web a lot, especially when it comes to low carb and gluten free recipes. I know, because I've tried a lot of them. Some have lived up their name, others, not so much, especially homemade low carb pizza crusts.
When I went gluten free, and then low carb, it wasn't that hard at first. Eating fresh, tasty, healthful food was enough for me, because I felt so much better. But after a few months, boredom started to set in. I was starting to eat the same things over and over, all the while watching everyone else munch on food I had once loved.
I admit it. I had food envy.
You know that feeling you get when you're with friends and they decide to go to the pizza place for lunch? They're sitting there woofing down luscious pizza slices, and I'm over here like, munching on a salad. Don't get me wrong, I love salad. But pizza….PIZZA!
It's cliche, but necessity really is the mother of invention. Pizza recipes are the first food items I wanted to make over. I tried one with a cream cheese crust. I tried one with psyllium husk crust. I tried one with no crust at all. They all tasted pretty good, but it wasn't quite there in terms of authentic pizza flavor. It still left me searching for a low carb pizza crust substitute that actually tasted like a real pizza.
I liked the way this recipe turned out so much, I turned it into a low carb homemade pizza pocket recipe, too.
The BEST Homemade Low Carb Pizza Crust You'll Ever Taste
Ingredients
Instructions
Preheat your oven to 400F. Line a baking sheet with parchment paper.
Put mozzarella cheese and cream cheese in a microwaveable bowl. Microwave on high in 30 second increments and stir until the cheeses are completely melted.
Set aside cheese mixture to cool. Mix the dry ingredients together in a separate bowl. Add the egg and dry ingredients to the cheese mixture and mix in completely. Dough will be a wet, ragged dough.
Place the dough on the lined baking sheet and top with another sheet of parchment paper. Press into a circle to your desired thickness.
Bake for 15 minutes, or until lightly brown. Remove and add your toppings. Return to oven and broil on high until cheese is melted.
Let cool for a few minutes before slicing.
https://glutenfreedownhomecooking.com/2015/11/the-best-homemade-low-carb-pizza-crust-youll-ever-taste/
Gluten Free Down Home Cooking
Softy, Yeasty Homemade Low Carb Pizza Crust
This recipe is actually a variation of a corn dog recipe I tried once. I felt like it would lend itself to some sort of bread, so I fiddled with it to make it more substantial. The result is what I really do think is  the best low carb pizza crust recipe. It's soft, yet firm enough to hold with your hands, and it's so…..yeasty tasting! It's the closest low carb pizza base recipe I've found that can compete with the real thing. Even my son liked it. And that's saying something!
This makes one, approximately 10 inch pizza crust, and has 3 net carbs a slice WITHOUT toppings.
I added xanthan gum to the recipe, and it's the ingredient that makes the pizza crust more like pizza crust made by wheat. It's soft on the inside, but crusty on the bottom. Xantham gum is what gives your crust what I'd call hand held-ability.
Even if you don't have xantham gum, don't worry. While it's what I'd consider an essential ingredient, you can still make the recipe without it. I have made this recipe without the xanthan gum, but your crust will be crumbly.
How to Make the Easiest Homemade Low Carb Pizza Crust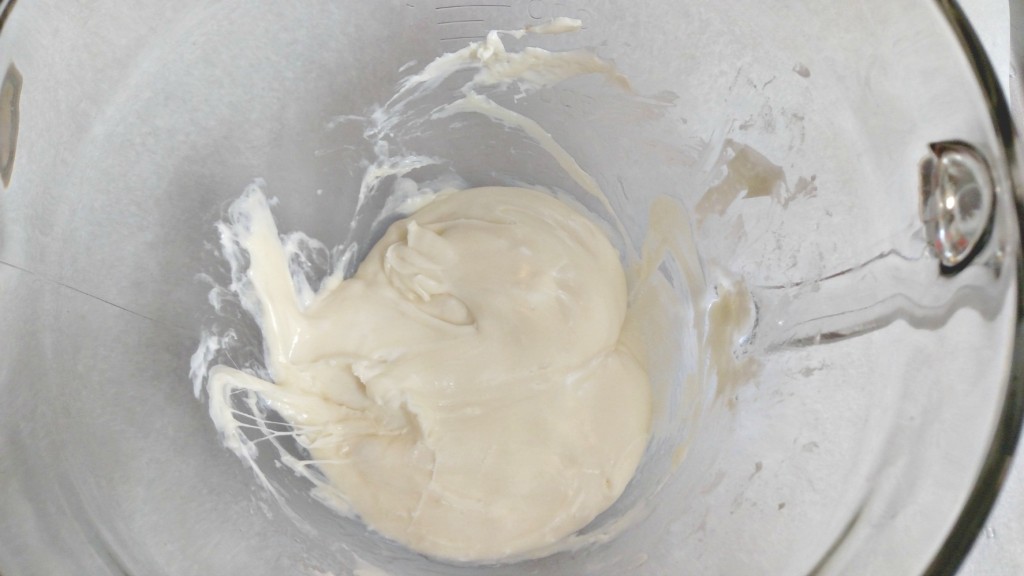 Melt the 1 1/2 cup mozzarella cheese and 2 tbs cream cheese in the microwave in 30 second intervals. Stir after each heating until it's smooth and, well, gooey.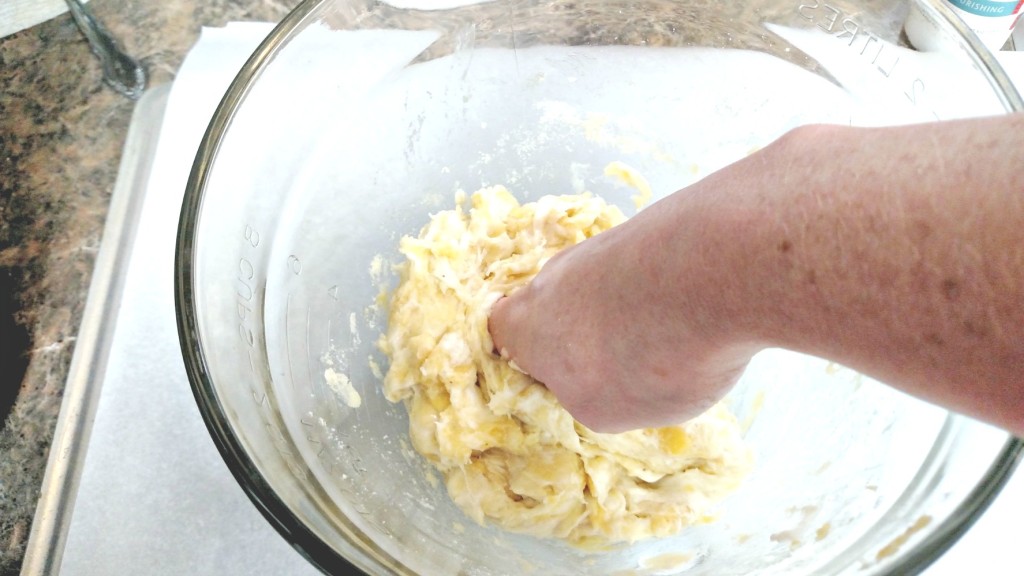 In a separate bowl, mix 3/4 cup certified gluten free almond flour
 1 tsp xanthan gum
 and 1 tbs unflavored protein powder. Then add it to the cheese and mix until it's fully incorporated. It's a very stiff dough, and I find it's easier to do it by hand.
(My, I have an ugly arm:)
After mixing thoroughly, it should look like this, a wet, ragged dough.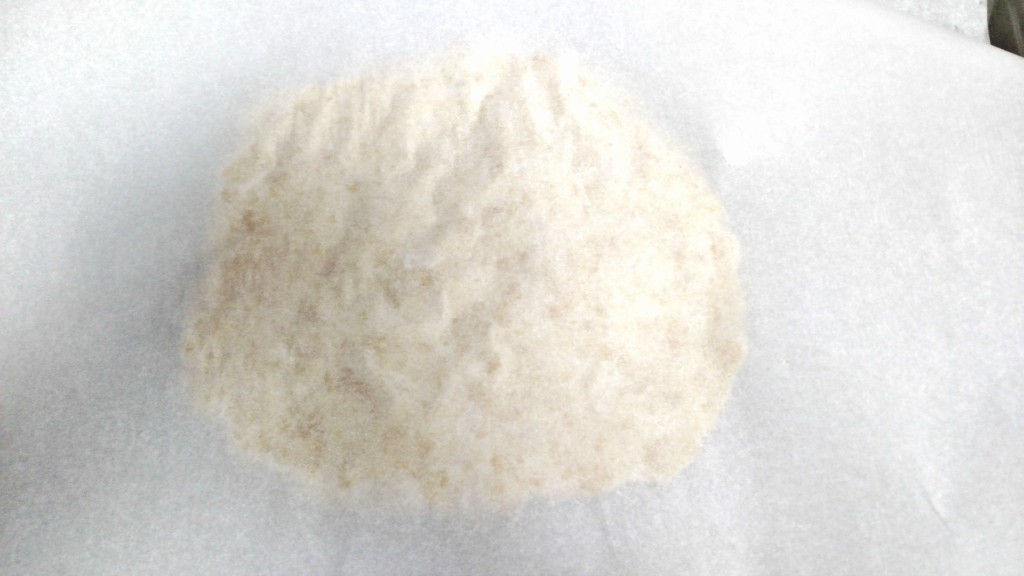 Line a baking sheet with parchment paper
and place the dough in the middle. Add another sheet to the top and press into a circle to a 1/4 of an inch thickness. (or your desired thickness)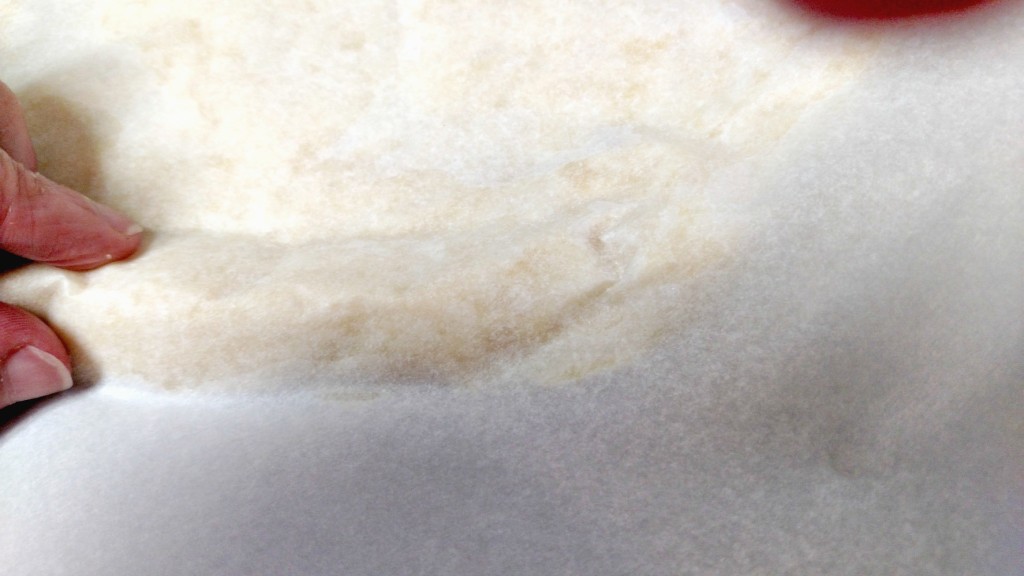 It's easy to make a crust edge, just pinch a ridge through the paper.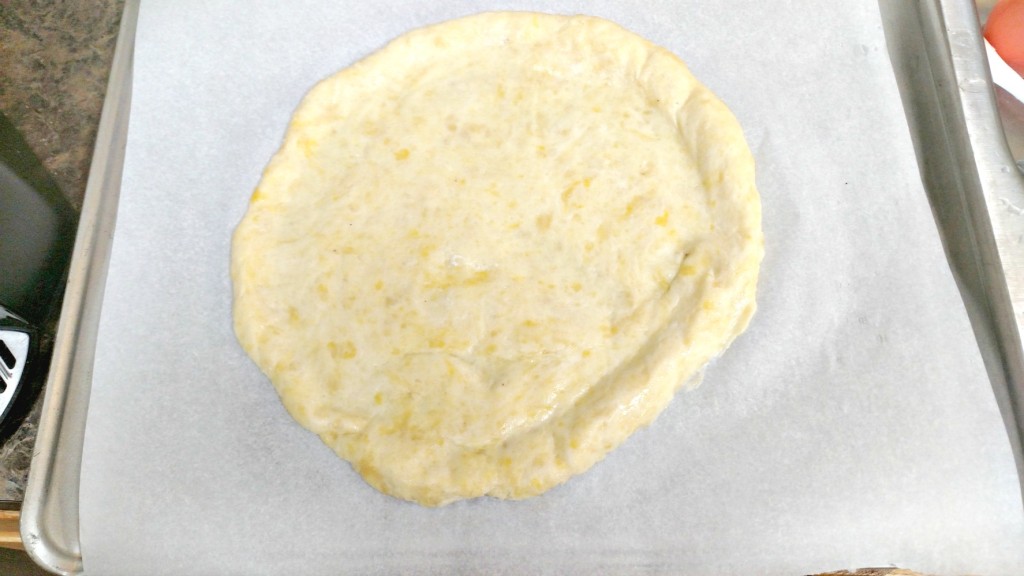 This is how it looks before we put it the oven. Bake for 15 minutes or until brown…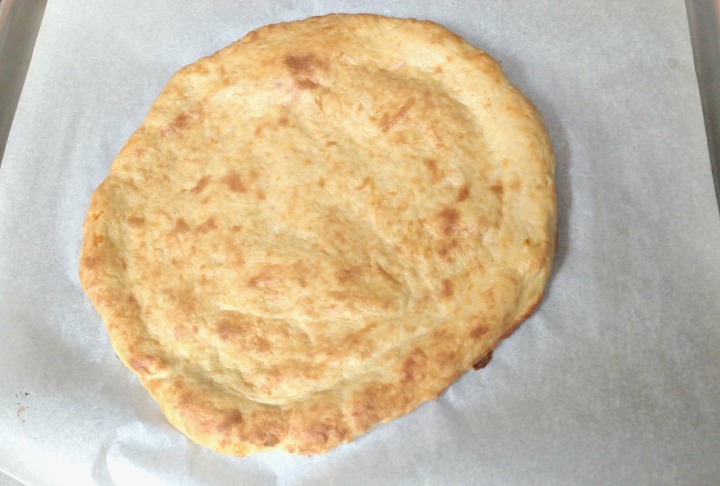 Like this!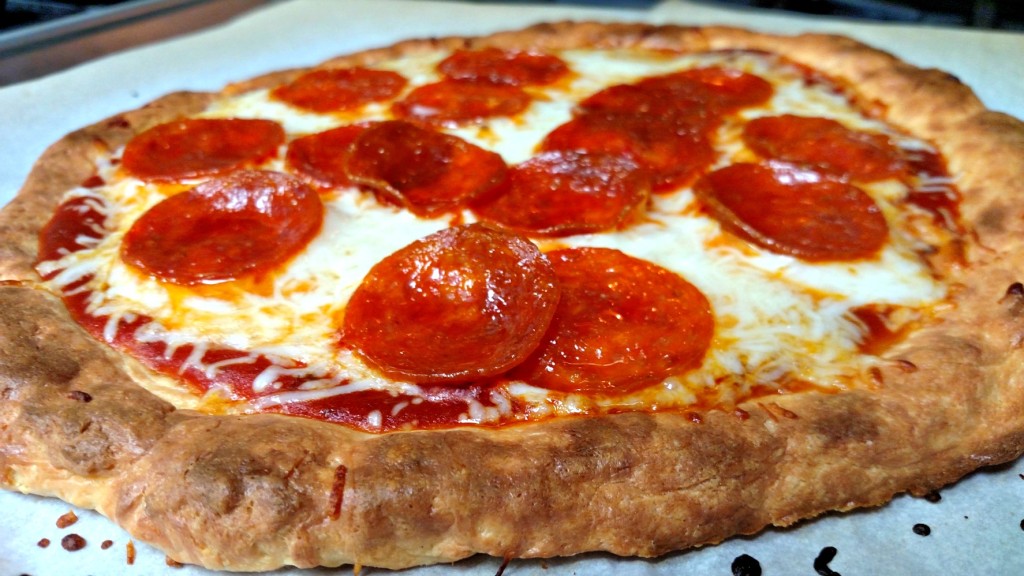 Add your desired low carb toppings and broil on high until the cheese is melted. It was a pepperoni day for me today. Be sure to watch closely to make sure it doesn't burn!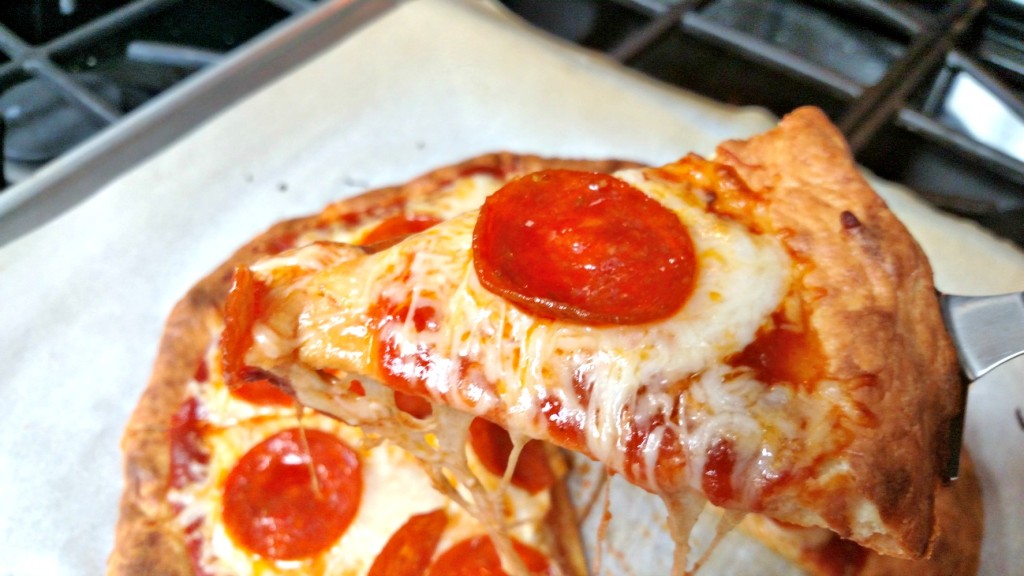 Let cool slightly and slice. Enjoy your easy low carb pizza crust!