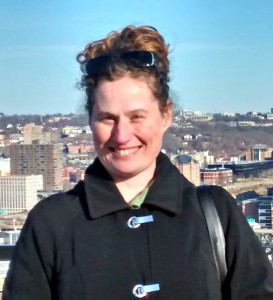 Hi there! My name is Julia and I want to welcome to Gluten Free Down Home Cooking! Here you'll find homestyle GF recipes that Grandma would be proud of.
In 2011, I accidentally found out I was allergic to gluten. I was about 25 pounds overweight and I wanted to lose it, so I started an eating plan that eliminated breads, cereals, etc.
For about a year or so before that, I was almost always miserable after a meal. It would take me hours to fall asleep at night because I was so miserable after I'd eat at night. After I started the diet, I began to feel better gastricly than I had in years. It only took one gluten slip to confirm to myself that it was something I had to cut out of my life forever.
I've always loved to cook, and it was daunting to learn how to cook without wheat, and keeping it low carb. I had to relearn how to cook basically. I really missed all of my favorite recipes, but I've also learned to make them better and healthier.
One thing that bugs me is how gluten free and low carb cooking can be step intensive at times. I want to cook great tasting homey food and get it to the table quick. I admit it, people, I can be a lazy cook.
I started this blog because I want to share with you my journey through all aspects of the GF low carb lifestyle, most importantly the FOOD!