Thanks to Alice for the 
Best Slow Cooker Pot Roast Recipe!
One of the things I love most about food, it's the relationships it can represent. Just like certain foods can remind you of a certain family member or moment in time, recipes can also represent a bond between friends.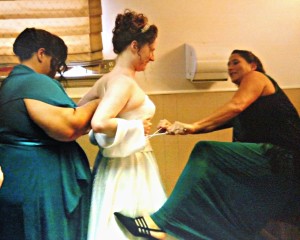 Alice and I have been friends since I was about four I think. I was probably more of an annoying kid sister when she used to babysit me, but we've managed to stay friends through various moves, marriages, a three-hour distance gap, and 30 plus years. She even came up for my wedding last year two days in advance to help me get ready. On the right there is Alice helping me get ready for my wedding and being, well, Alice. 🙂
More than likely I'm probably still that annoying little sister when we're able to get together, but we love every minute of it!
A few years ago when she was coming up to get her mother's house ready for sale,  my son was over helping her out. One day she made him her famous pot roast. He came home raving about it. It's been years, but my son still talks about that dang roast.
I went looking not too long ago for a really good low carb crock pot roast recipe. I remembered a conversation we'd had a few weeks before and she had told me she was making roast for dinner that night, so I sent her a text asking her for her recipe. It literally was the easiest beef roast recipe for a crock pot I had seen in a while. I had to tweak her recipe a little bit to make it a gluten free beef roast, but it still tastes just as yummy and comforting as her best slow cooker pot roast recipe. (per my son!)
NEED MORE GLUTEN FREE MEAL IDEAS? CLICK HERE —>
The Anatomy of a Gluten Free Beef Roast
Alice's original recipe was one packet ranch dressing, one packet Italian dressing, and one packet brown gravy mix. Hidden Valley Ranch packets are gluten free and low carb, so I was able to keep that. However, the Italian and brown gravy mixes are not gluten free. I realize you can buy gluten free brown gravy, but they can be higher in carbs.
I know the purpose of the gravy mix is to thicken the roast juices into a yummy beefy tasting gravy. But in low carb cooking, the easiest way to thicken a gravy is to use an immersion blender
. (My go-to appliance in the kitchen!) To add the extra beefy taste, I used beef base
.
After slow cooking in my crock pot for seven hours, I tasted the most tender, scrumptious roast I've had since my mother stopped cooking.
Make your 
Low Carb Crock Pot Roast: Step by Step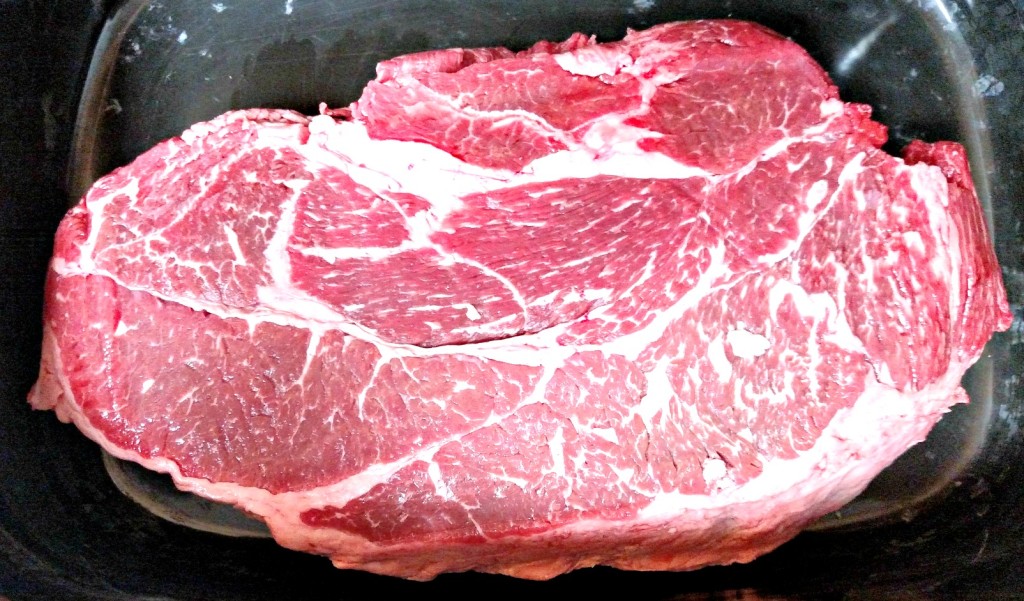 First, the basics. Place a one to two pound roast into your crock pot. The cut doesn't really matter. Today, I used a chuck roast because it was on sale.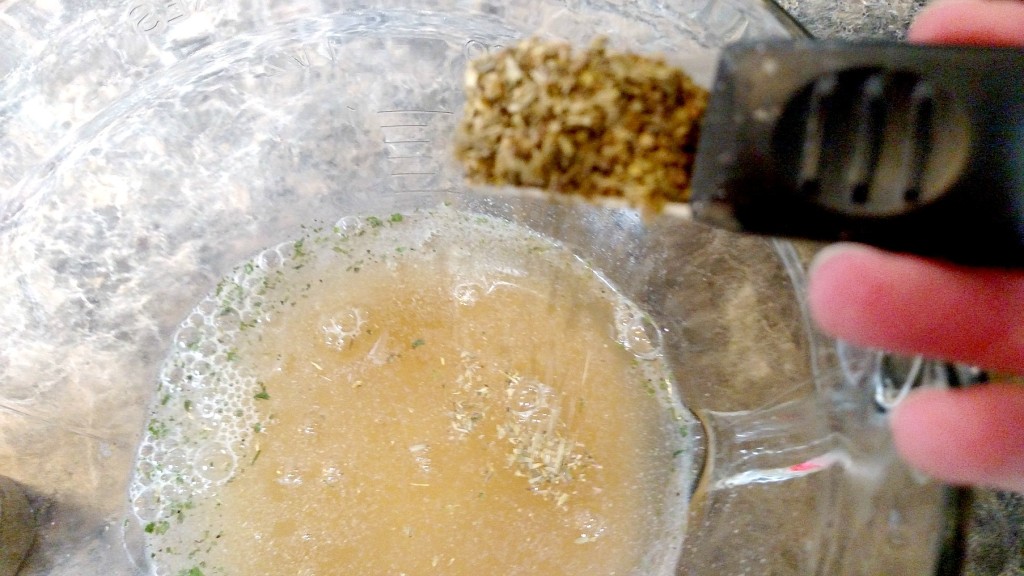 Dissolve the beef base
in one cup boiling water. Add the ranch dressing packet, salt, pepper, and spices.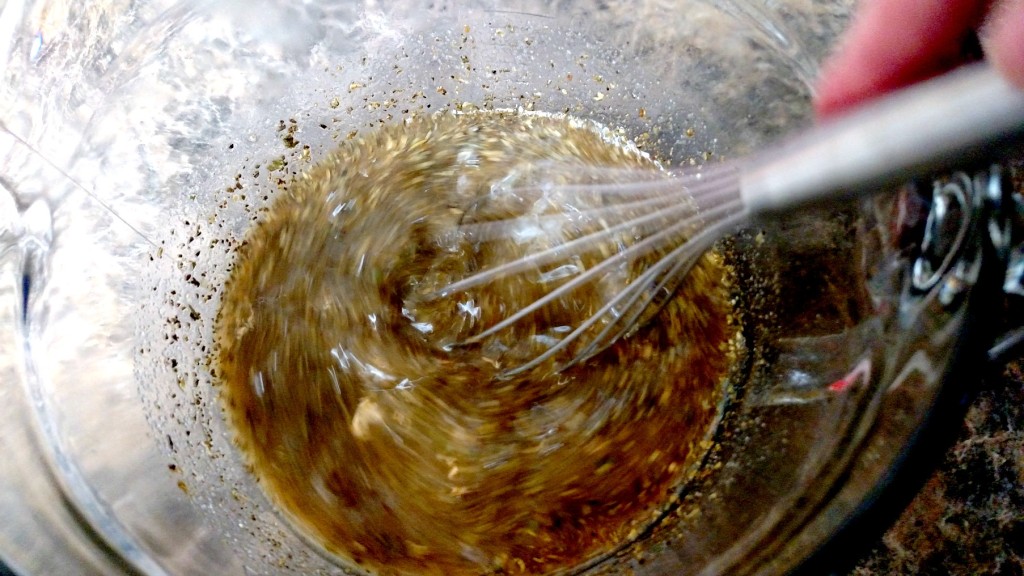 Whisk well and pour over the roast. Add another cup of boiling water to the crock pot.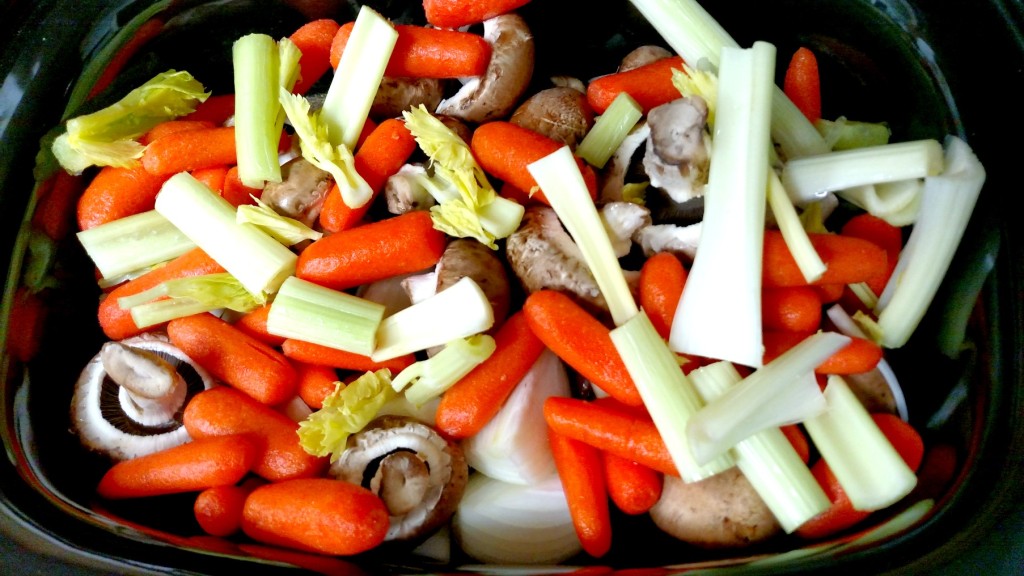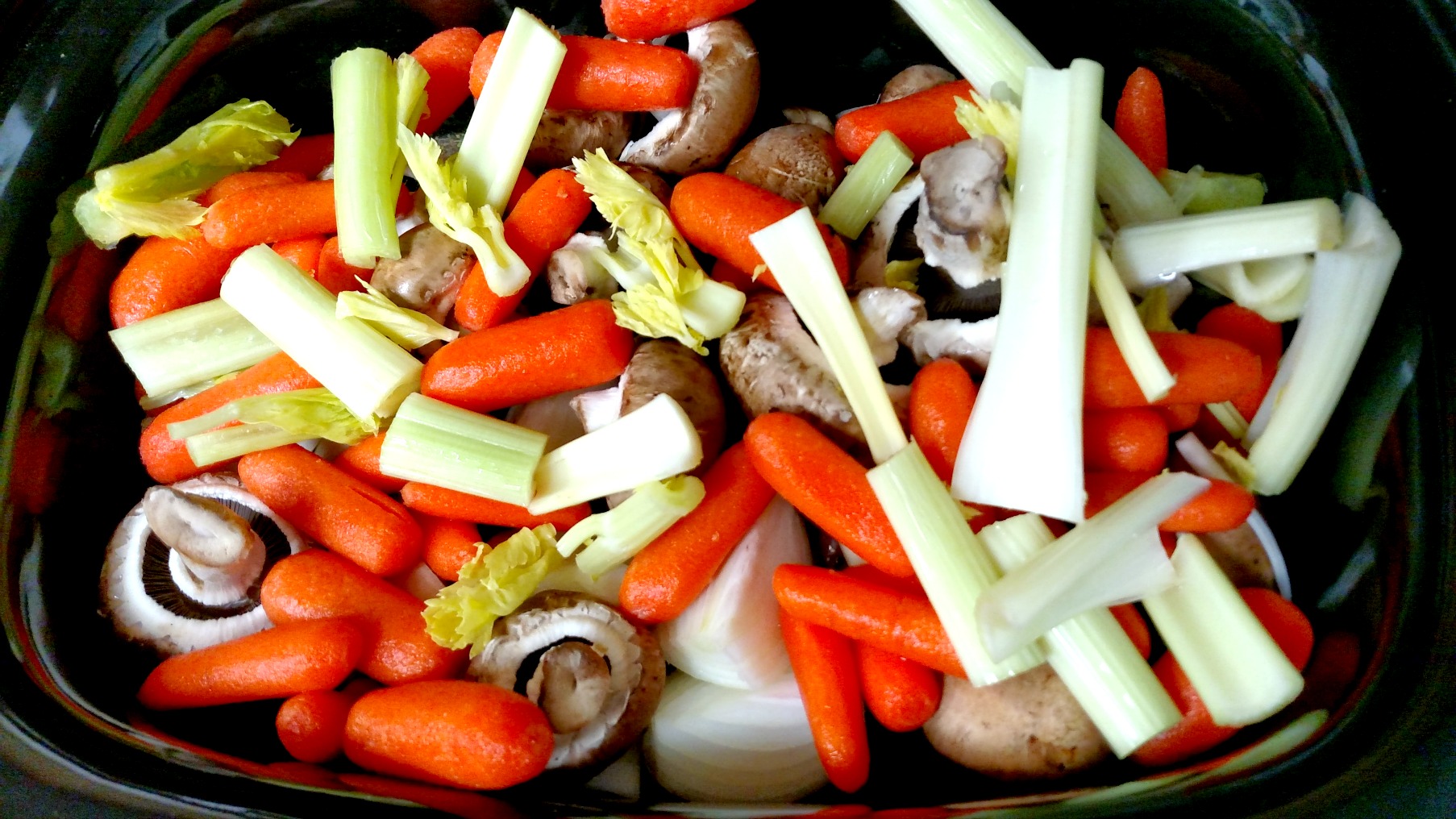 Now it's veggie time! Add your favorite vegetables to the top of the roast. Yeah, I know carrots aren't exactly low carb, but sometimes I just want a carrot, okay?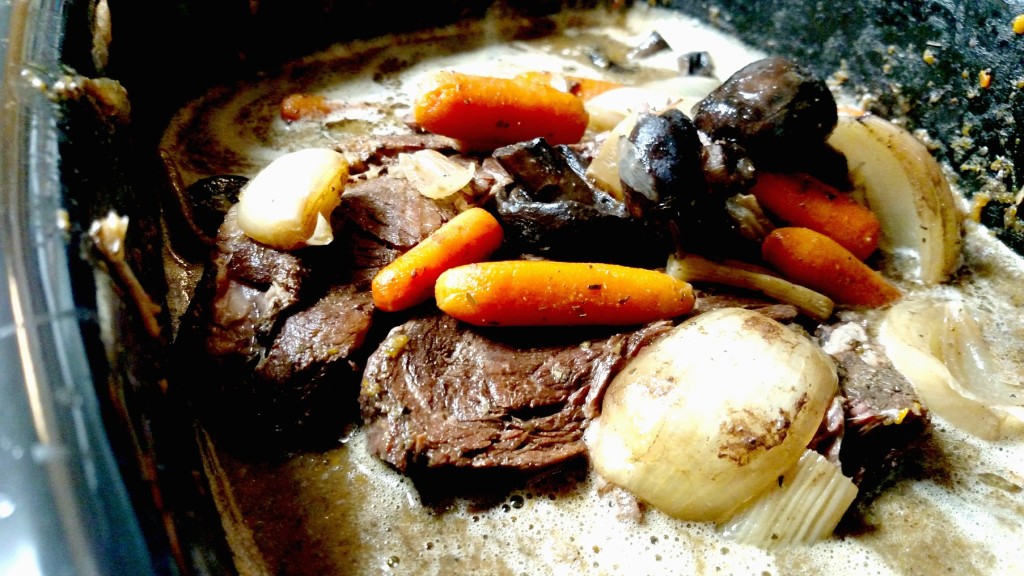 Cook on low for six to eight hours. If you want to thicken the juices and make a low carb gravy, remove the roast and most of the vegetables.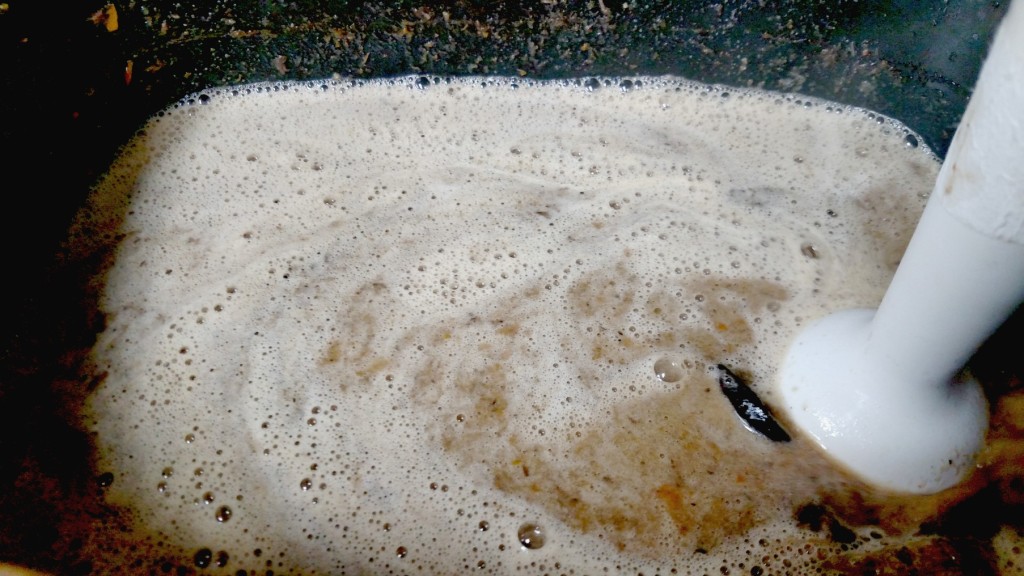 Use your immersion blender
and blend in the remaining vegetables until the broth is thickened. Return the roast and vegetables and serve your family the best gluten free beef roast they'll ever eat!