I Love Bread!
I've had a life long love affair with bread. Something that's not good for someone who is low carb and gluten free unless you can find a good low carb gluten free rolls recipe. The good recipes are few and far between, and being low carb hasn't hampered my love for buttery fluffy goodness. But I have to say, I came by my love for bread honestly.
My next door neighbor growing up was an old lady named Mrs. Wentz. She was sort of my surrogate grandma since mine lived so far away. Hers is the first homemade bread I ever tasted, and when I was old enough she taught me how to make my very own loaf. As a teenager, I became the resident bread baker at my house.
I was not and never have been picky when it comes to bread. Slop it with a Paula Deen amount of butter on it and I was in hog heaven. My favorite to make, of course, used to be yeast breads, but back then on days when I decided I wanted rolls for dinner. say. at 4pm, my favorite recipe was a quick no-yeast bread recipe that used mayo. I had all but forgotten about that recipe until a few weeks ago when it came across my Facebook feed.
Oh, my gosh, I could taste those rolls looking at that pic. But then I wondered, would I be able to turn it into a gluten free low carb bread recipe?
NEED MORE GLUTEN FREE MEAL IDEAS? CLICK HERE —>
No Yeast Dinner Roll Recipe Transformed to
Low Carb Gluten
Free Rolls 
I know it's harder than heck to bake low carb bread that tastes more like bread and less like cardboard, but I wanted to try to remake that recipe so I could enjoy easy, more importantly tasty, last minute low carb gluten free rolls.
I decided the wet ingredients were pretty standard for both a regular bread recipes and a homemade low carb bread recipe, so I kept them the same. The hard thing to do was how to handle the type and quantity of the flour.  A lot of gluten free low carb bread recipes end up tasting more like cardboard and less like bread. But I decided to go for it anyway. You never know unless you try, right?
Once I tried a homemade low carb bread recipe that used a blend of almond flour and protein powder
that was really successful, so I decided to try that method. I got lucky, and got the right ratio on my first try.
Now I'm not going to lie and say it has the same texture and taste as the easy no yeast dinner roll recipe I made when I was a teenager. Its consistency is a cross between a biscuit and a yeast roll. It's a moist bread, and I believe that comes from the mayo. It is the best tasting gluten free low carb bread recipe I've made in a really long time. 
What I think sets this recipe apart from other gluten free low carb bread recipes is that it's not a complicated recipe and there's no steps. You just throw all the ingredients in the bowl, mix, and put in a silicone muffin pan.
 (Which I love btw!) It's simple. I love simple.
How to Make an Easy Gluten Free Dinner Roll Recipe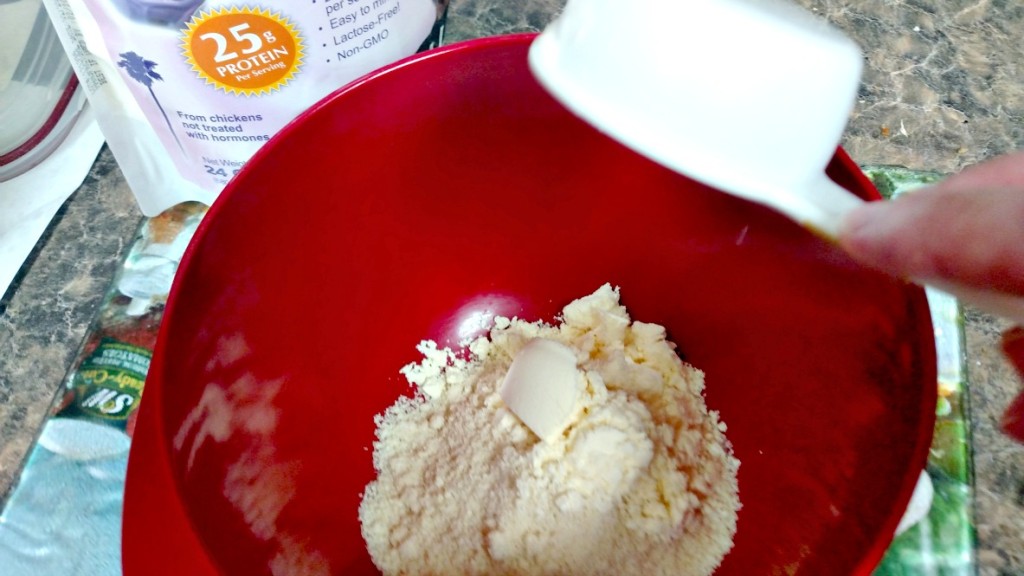 Grease a six muffin tin. I used a silicone muffin pan
, so I was able to skip this step. I love me some silicon bakeware! Next, in a small bowl, mix 1 cup almond flour and 1/4 cup unflavored protein powder
. I used Jay Robb.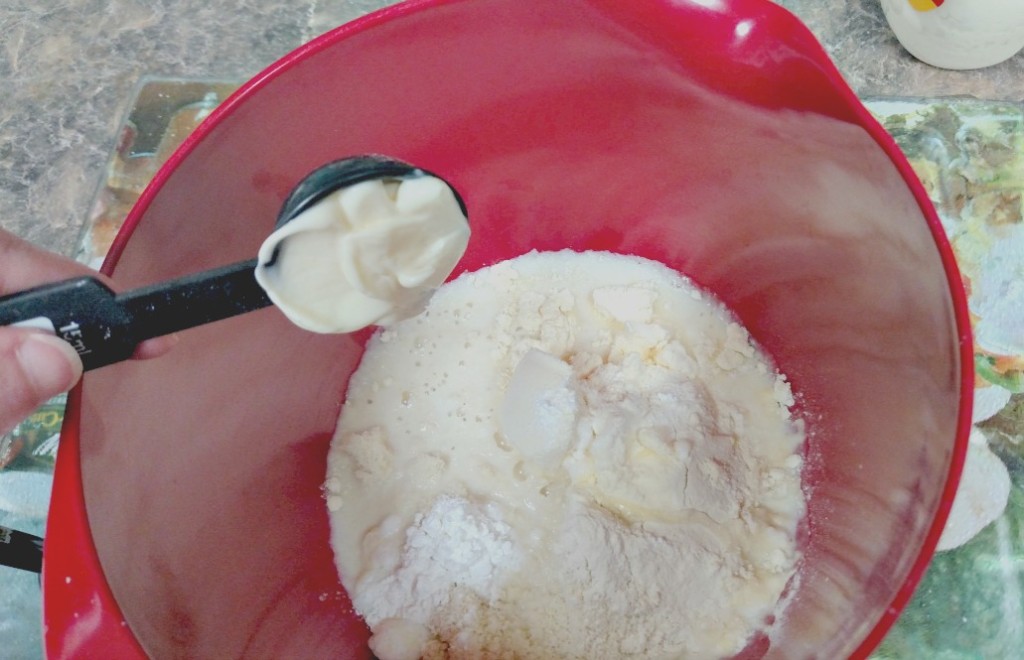 Add 1 tsp baking powder, 1/4 tsp of salt, 1/2 cup almond milk, and 2 tbsp mayo. Mix it up really well, until it's forms a wet, sticky dough and looks like this…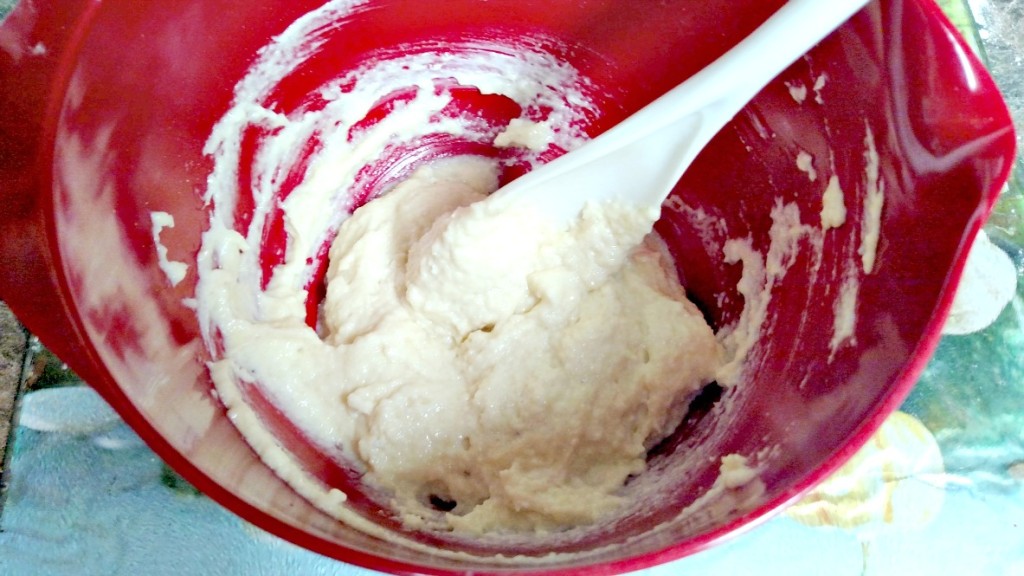 Finally, divide dough evenly in the muffin pan. Bake at 350F for 20 minutes or until brown. Butter and enjoy!