Grilled Bacon Wrapped Onion Rings
I've been cooking my way through Maria Emmerich's new cookbook, The Ketogenic Cookbook
. I've been eyeing her paleo onion rings recipe for a while, but there's so many great recipes in there I just never got around to trying it out. But last weekend, my husband, myself, and my three furry children went camping in the RV. I figured that the bacon onion rings recipe would go great with the steaks we were planning on grilling.
In Maria's recipe, she bakes the rings, but I thought it could be adapted to grilling. I will not grill on a public grill (or any grill for that matter) without using my Kona mat
. I don't have to worry about cleaning the grill, stuff won't stick, and nothing small falls through the cracks. Since I had the mat, I knew I'd be able to cook my bacon wrapped onion rings without them falling apart and falling in the fire.
Maria suggested serving the bacon onion rings with a hollandaise sauce, but I wanted something a little more Southern. I decided to make a low carb honey mustard dipping sauce to go along with it. When the bacon onion rings were cooked and I dipped one into the honey mustard sauce, oh my gosh! I was in heaven.
I have to admit, one of the reasons I'd been putting off making this bacon onion rings recipe was because I thought it was going to be tedious to make. It turned out to be easier than I thought!
NEED MORE GLUTEN FREE MEAL IDEAS? CLICK HERE —>
Super Easy Bacon Wrapped Onion Recipe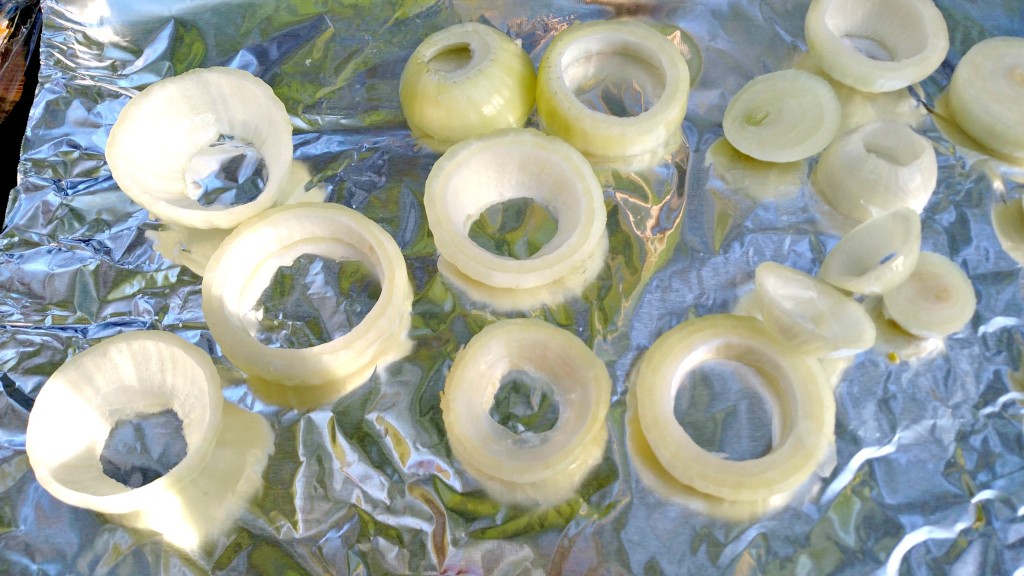 First, I started my slicing the onions in really thick slices. Then I poked out the middles, leaving about two to three rings per onion ring. Don't throw away the middles! You can use them in other recipes later.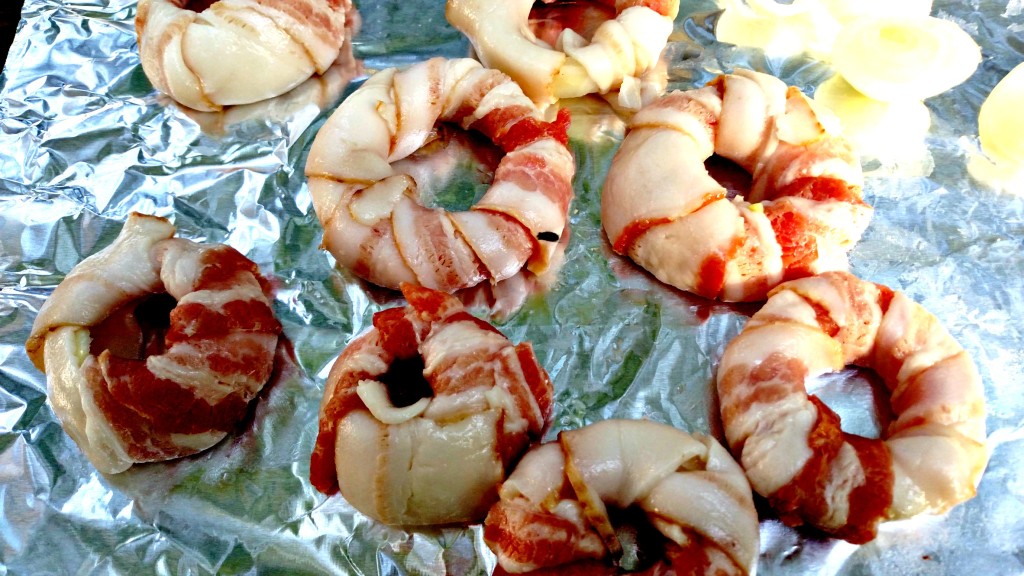 Next, wrap each onion slice with bacon. It takes about two bacon slices to cover a large onion slice. It looks labor intensive, but it's really not. I was done in about 10 minutes. At this point, though, my husband was really thinking I was wasting a pound of bacon.
Place them on your grill and cook until crispy, then flip. If you're cooking your bacon onion rings in the oven, bake at 375F for 30 minutes or until crispy. My hubby was still thinking this wasn't a great use of bacon.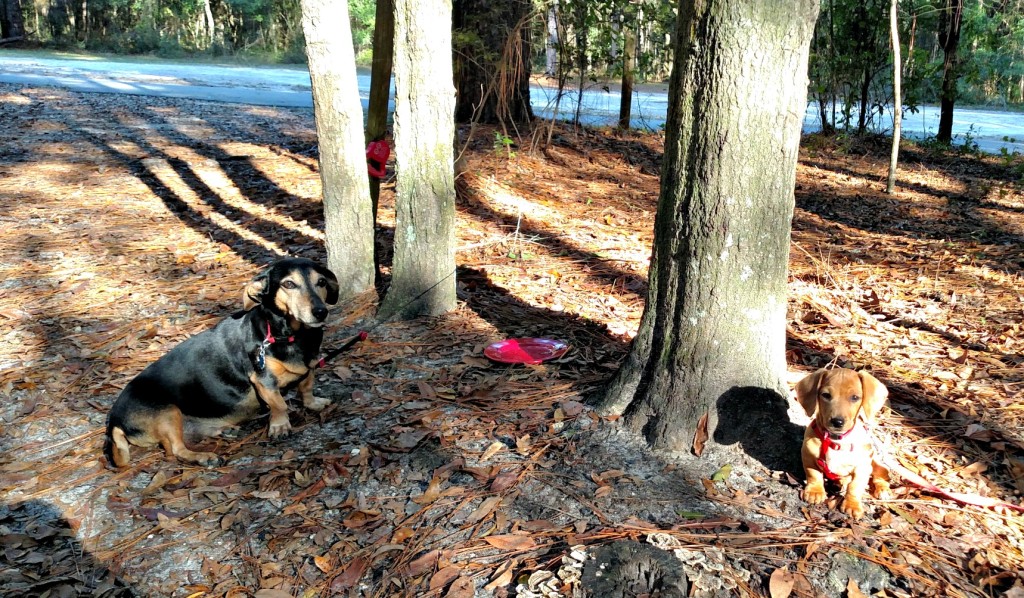 The peanut gallery, though, knows a good thing when they smell it.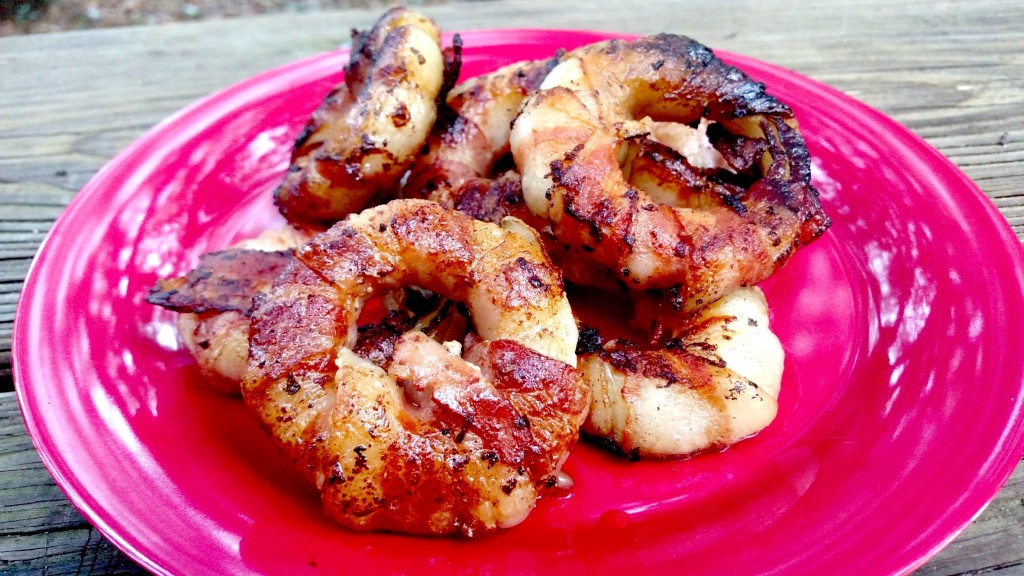 It took about 20 minutes to get all the bacon wrapped onion rings to my desired crispness. I served them with my grilled steak and low carb honey mustard dipping sauce.