One Low Carb Muffins Recipe=A lot of Possibilities
A lot of work and failure comes into play when it comes to developing gluten free and low carb baking recipes. So when I do come up with a success, I like to get a lot of bang for my buck. I try to use it as a base to make different flavors of things. Thus, how my versatile GF Low Carb Muffins Recipe was born.
The Backstory of My Easy Low Carb Muffins
I've always liked to get in the kitchen and invent new recipes, even way before I was gluten free and low carb.
I remember being about five or six and getting in the kitchen and just mixing different ingredients together. Most of the time it tasted nasty, but I remember a few times it actually tasted good. My mother must have had the patience of a saint.
Since then, my family has gotten used to my concoctions – for better or for worse! But my little hobby became useful when I went low carb and gluten free.
After I'd had a few months of making healthy desserts under my belt, I decided to get in the kitchen and come up with my own low carb creations.
Who knew? Maybe I'd start whipping out tasty creation after creation and publish my own cookbook.
Or maybe it would just taste like junk. Which it did. At first.
Eventually I did get the hang of having the right proportion of ingredients in a recipe and my muffin/cupcakes were born. I'm not bragging, but they're pretty tasty. I've taken them to several potlucks, not told anyone is was GF or low carb, and I haven't come back home with a single muffin.
Since mastering my muffin recipe, it's given me the confidence that I can still get in the kitchen and whip out some awesome low carb creations.
NEED MORE GLUTEN FREE MEAL IDEAS? CLICK HERE —>
How to Make Easy Low Carb Muffins (Chocolate Version)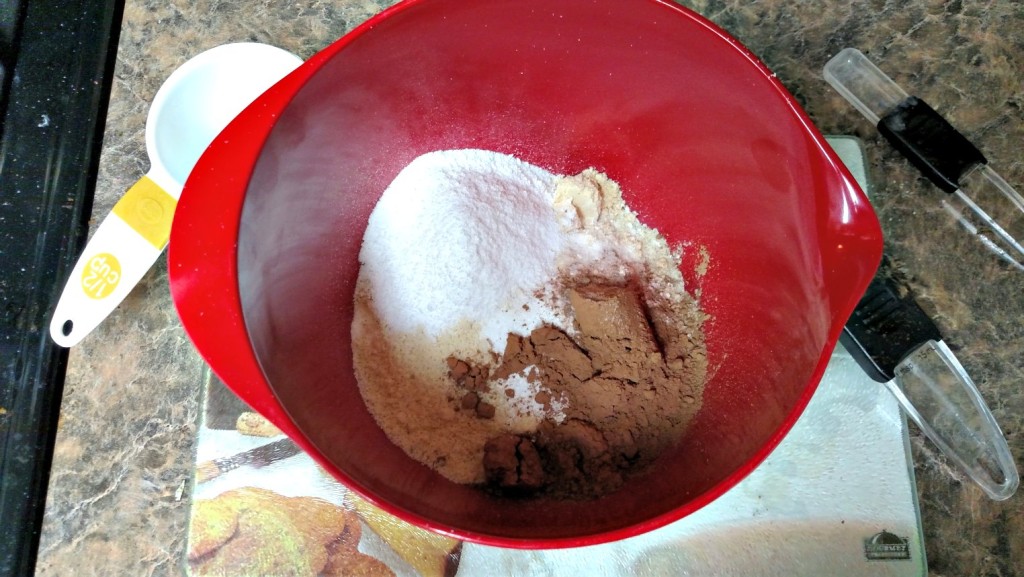 Preheat the oven to 325 F. To a medium sized mixing bowl, add 1 cup almond flour, 1 tbsp coconut flour, 1 tsp baking powder, 1 tsp baking soda, 2 tbsp cocoa, 1/2 cup your preferred natural sweetener, (this is my favorite brand) and a pinch of salt.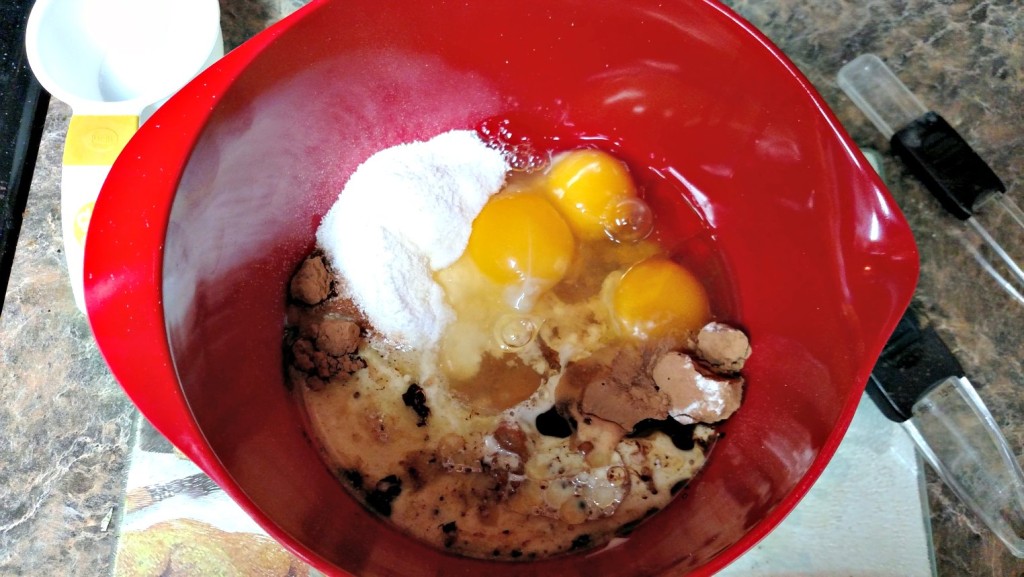 Next add  3 eggs, 1 tbsp vanilla, 1/4 cup melted coconut oil, and 1/2 cup coconut milk. Depending on what flavor muffin you're in the mood for, you can add 1/4 cup sugar free chocolate chips or chunks and/or 1/4 cup chopped nuts. Mix well. (See below for other flavor combinations)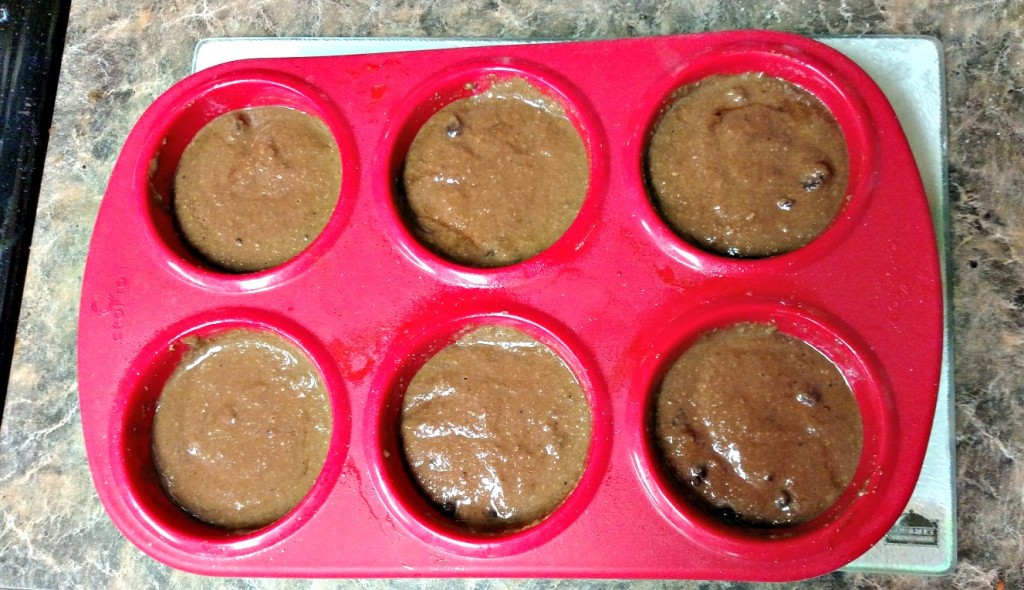 Line a 6 cup muffin pan with paper liners, or use a silicone muffin pan. I don't know how I baked before I bought mine. I'll never go back to paper liners!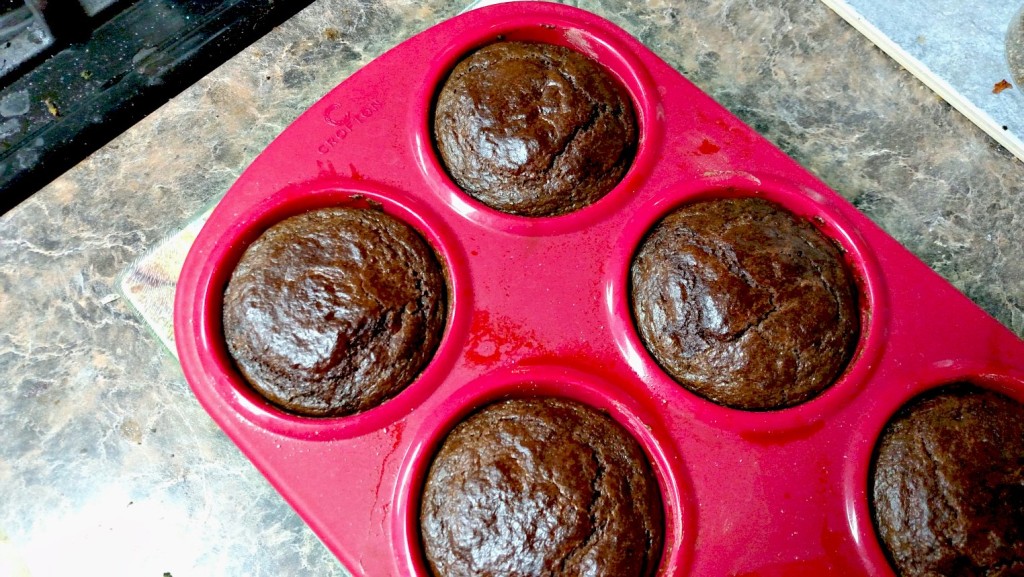 Bake for 30 minutes, or until a toothpick comes out clean.
You can use this low carb muffins recipe as a base for a lot of variations. Just use your imagination!
*To make vanilla chocolate chip muffins, omit cocoa and use 2 tbsp of coconut flour. Add 1/4 cup sugar free chocolate chips.
*To make banana muffins, add one mashed banana and decrease coconut milk to 1/4 cup. (Keep in mind the banana will increase the carb count)
*For blueberry muffins, omit cocoa, increase coconut flour to 2 tbsp, and add 1/2 cup blueberries.