Gluten Free Low Carb Stuffed Bell Peppers WITHOUT Rice!
So I was craving me some Mexican the other day and didn't know what to fix. I had already bought ingredients for stuffed bell peppers because it was on my menu for the week. I didn't want to go to the store, so I decided to be a domestic diva and work with the ingredients I had on hand.
Ta da! Low carb stuffed bell peppers Mexican style was born. Minus the rice and beans, of course.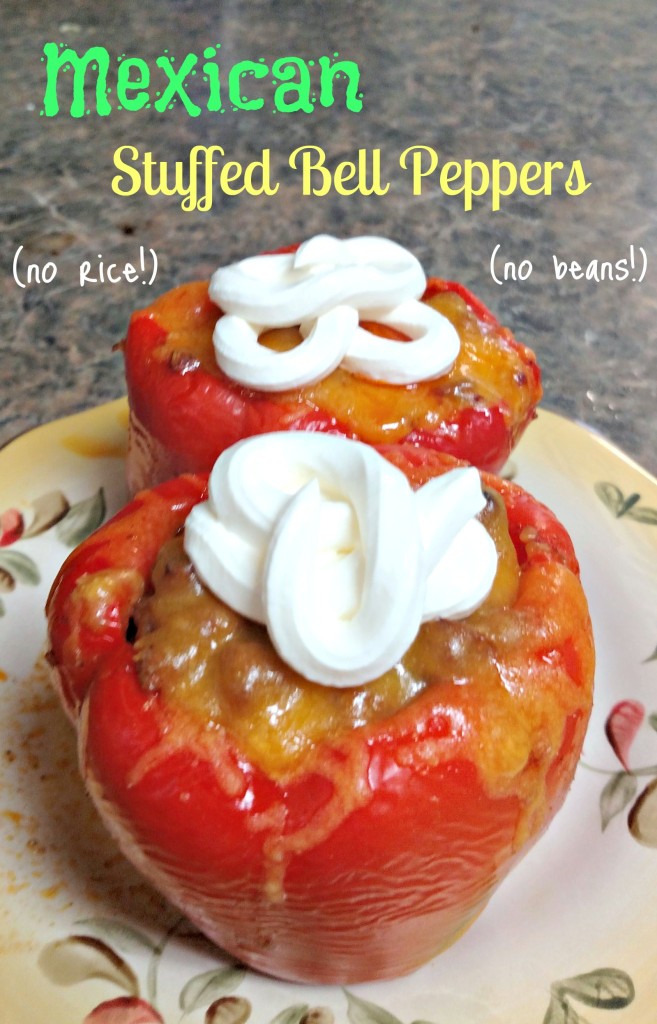 Stuffed Bell Peppers? Mexican Anyone?
My husband isn't a fan of Mexican food, but I could eat it every night of the week. He loves me though, so he doesn't fuss when I fix Mexican every couple of weeks. He'll eat it, just for me. But I think I won him over with this recipe, though. I had to fight him over the leftovers the next day.
Making my stuffed bell peppers recipe Mexican wasn't really all that hard. I added Mexican spices to the hamburger, and replaced canned tomatoes with a jar of homemade salsa. I'm not going to be all cliche and say I had a fiesta going on in my mouth, but I'll let you be the judge when you taste your own stuffed bell peppers, Mexican style. 🙂
How to Make Mexican Stuffed Bell Peppers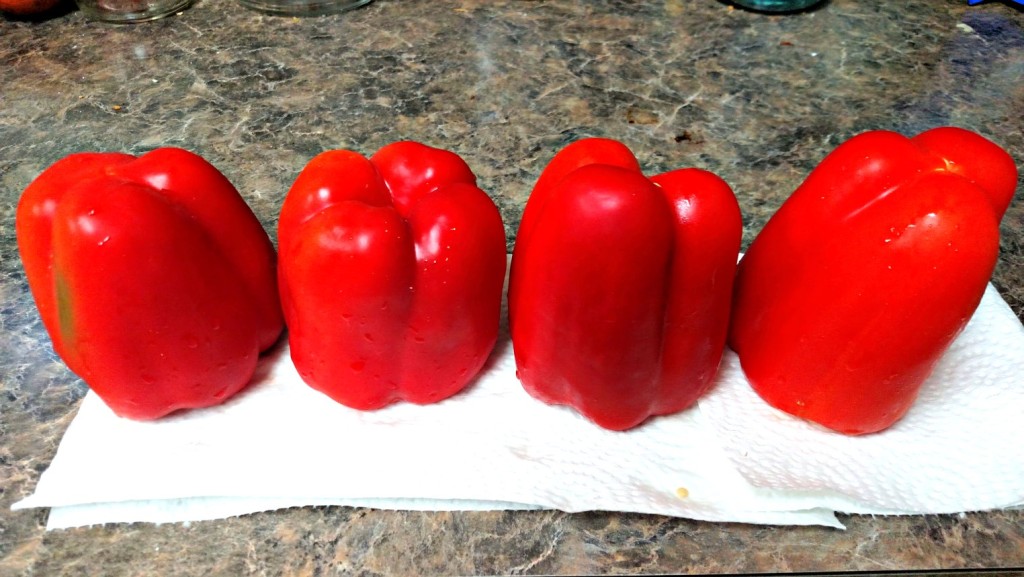 Preheat the oven to 350 F. This recipe makes four to five stuffed peppers, depending on how big your peppers are. You can use red, yellow, or green peppers. I personally like the red because they're so bright and pretty.
Cut the tops off of the peppers and remove the seeds and white membranes. Rinse and turn upside down on paper towels to drain.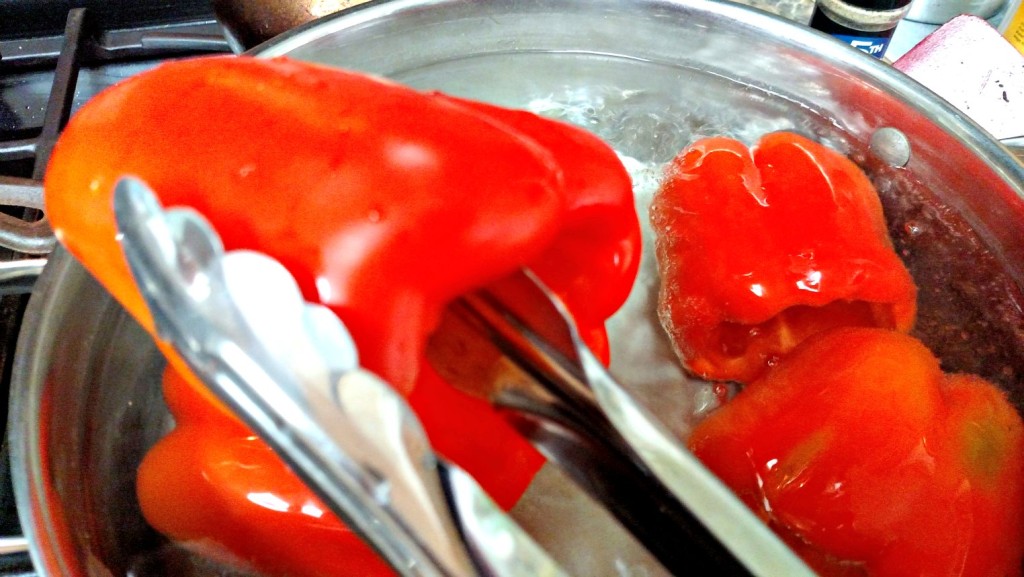 Fill a large pot with water and bring it to boil. Add the peppers and set a timer for five minutes. Remove and turn upside down on paper towels to drain.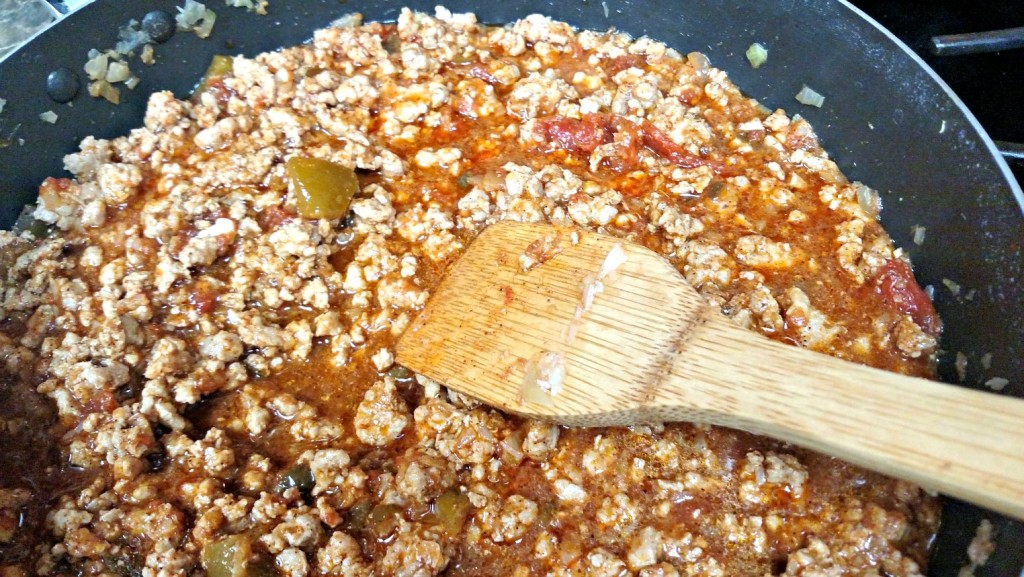 Brown 1 pound hamburger, 3 cloves of minced garlic, and a finely chopped onion in a large skillet. Add 1 8oz jar of your favorite chunky salsa, 2 tsp cumin, and 2 tsp chili powder. Or add two teaspoons of Mexican blend spice instead.
Remove from heat and add 1 cup of shredded sharp cheddar cheese. Stir until melted.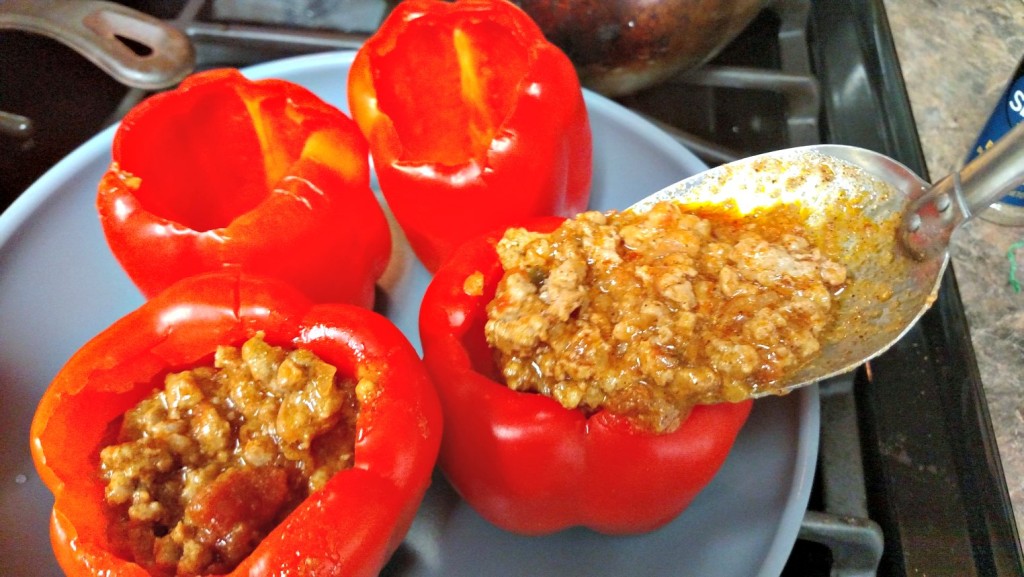 Put the peppers into an oven safe non-stick skillet and fill with the hamburger mixture. Cook in a 350 F oven for 12-15 minutes, or until heated through. Remove from oven and top with shredded cheddar cheese and return to the oven. Bake for 5 more minutes or until the cheese is melted.
Top with sour cream and more cheese. (There was never such thing as too much cheese, right?)
NEED MORE GLUTEN FREE MEAL IDEAS? CLICK HERE —>