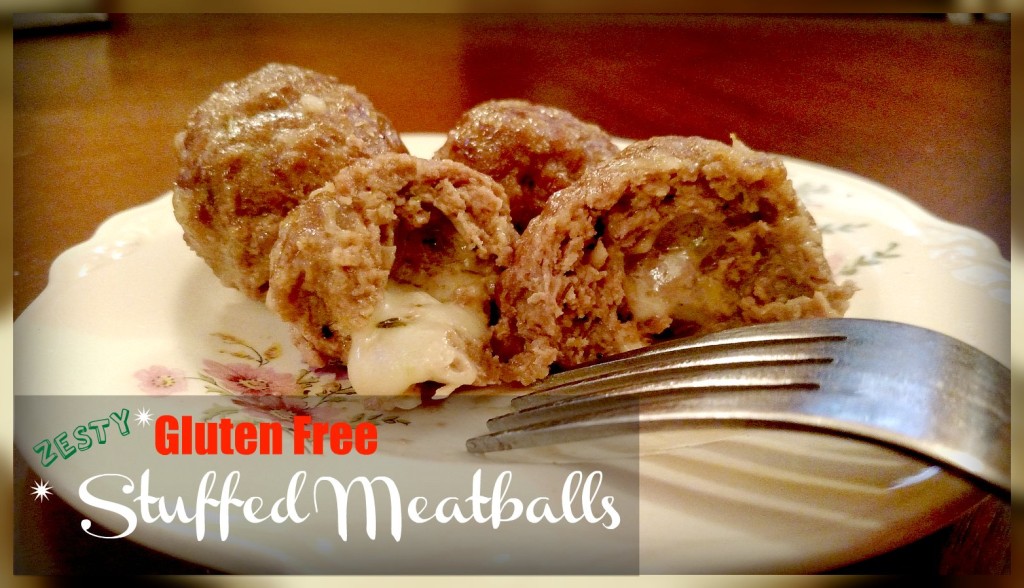 My Journey to the Best Stuffed Gluten Free Meatballs Recipe
Whether you eat them for dinner or for appetizers at parties, every foodie needs a amazing gluten free meatball recipe in their back pocket.
Until a few years ago, I never realized how much gluten was used in just about every family recipe I had. As a result, I am constantly finding myself redoing old recipes in my Momma's recipe collection. But that's okay, it gives me a chance to blend old and new and add my own personality to my family favorites.
I was scrolling through Pinterest a couple weeks ago (big time zapping rabbit hole right there!) and I saw an awesome looking stuffed meatball recipe. I thought, yeah, baby, having meatballs tonight! Then I read the ingredients and it used breadcrumbs.
Ugh.
So I started looking at ways to remake it into a low carb and gluten free meatball recipe, and it didn't take long until I figured out a way to make deliciously stuffed gluten free meatballs.
How I Make Gluten Free Meatballs
Breadcrumbs are the key to making traditional meatballs stick together, so what to use in place of it? I decided to fall back on a low carber's binding staple: Parmesan cheese.
I wanted a little to give the meatballs a boost of flavor and moisture. I added finely chopped onions to my gluten free meatball recipe. The key, though, is to make sure they are chopped extremely fine or else you just end up with lumps of onions in hamburger meat.
When my husband and I got married, he brought his Ninja Chopper with him. I'm knife challenged and, oh, my gosh, I love that thing. It chops vegetables finer than I could ever do by hand, plus it does it in less than 30 seconds. It makes the onions just the right consistency to add moisture and flavor to the meatballs.
I wanted my meatballs to be zesty, but not so hot I couldn't stand it. I added just enough of Frank's red hot to give it a little kick, and then stuffed them with cubes of pepper jack cheese.
NEED MORE GLUTEN FREE MEAL IDEAS? CLICK HERE —>
Use them for Dinner or Gluten Free Meatball Appetizers
I made these into two to three inch meatballs because I was having them as the main course for dinner. But if you made them into one inch balls instead, these would make awesome gluten free meatball appetizers for New Year's, a Superbowl party, or potluck dinner.
I always like to bring something like this to parties and get togethers when I'm asked to bring something, because it gives me at least one thing I know I can eat. The bonus is that these meatballs taste so great, everyone else can enjoy them, too, and not even know they're gluten free.
Remember those yummy BBQ crock pot meatballs that everyone always brings to parties? (that you can't eat!) Make these gluten free meatballs, add some low carb barbecue sauce, and let simmer in the crock pot for awesome low carb meatball appetizers.
Let's Make My Gluten Free Meatball Recipe!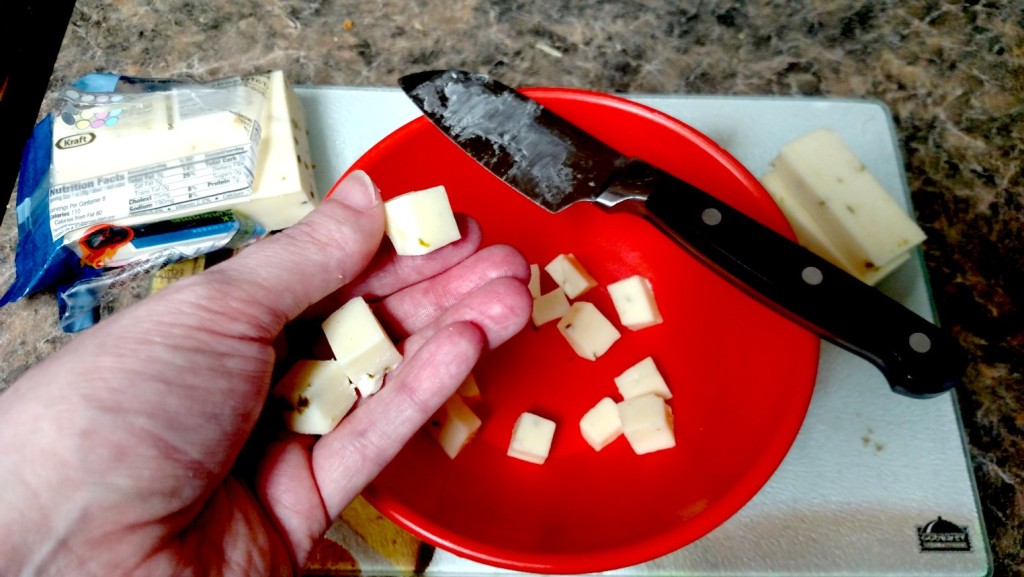 First, cut pepper jack cheese into 24, 1/4 inch cubes. If you're making gluten free meatball appetizers, cut 40 cubes. Set aside.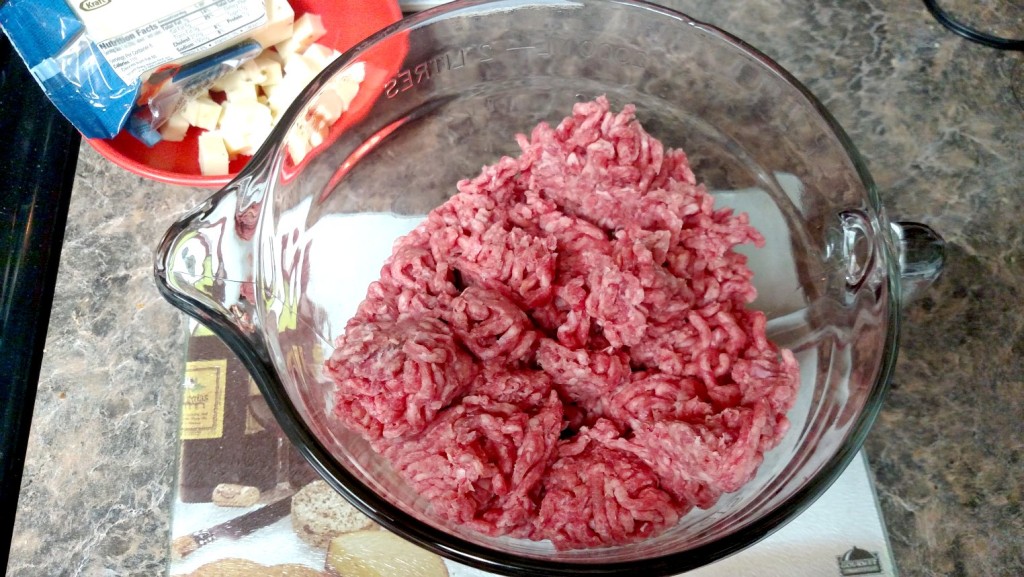 Place two pounds of ground beef into a mixing bowl. You can use all beef, or half ground beef/half ground pork. I actually found a hamburger/ground pork mix at Wal Mart so I used that. It's so much more convenient and economical!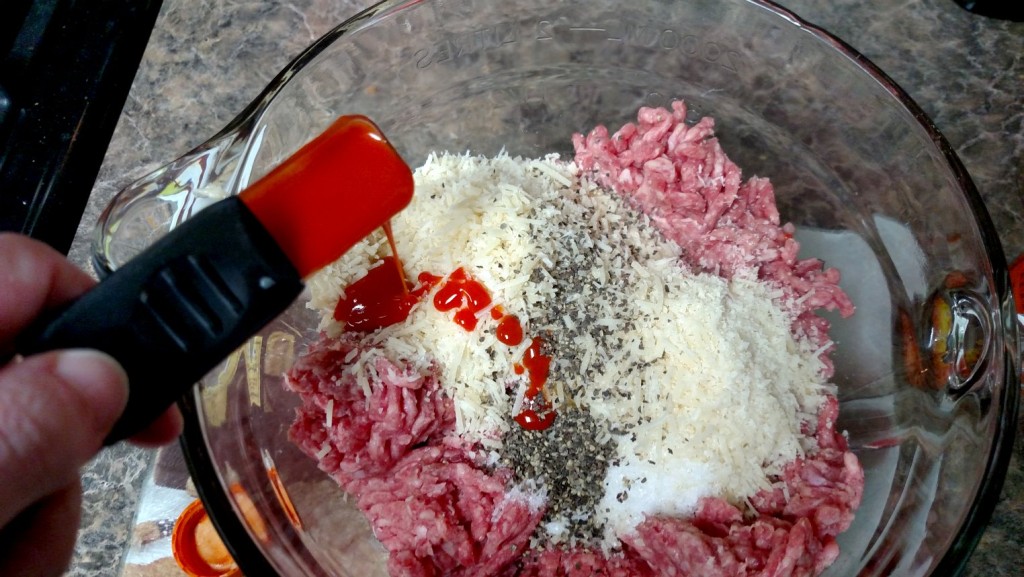 Add the egg, Parmesan cheese, Frank's Red Hot, garlic paste, salt, pepper, and spices to the ground beef/pork.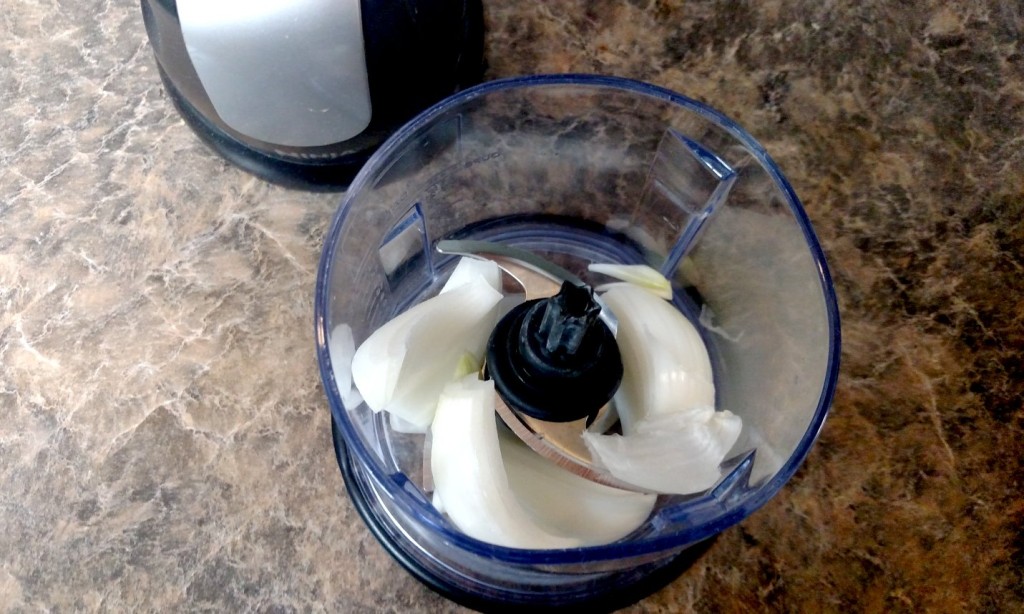 Peel a medium sized onion and finely chop half of it. I used my Ninja Chopper
for this.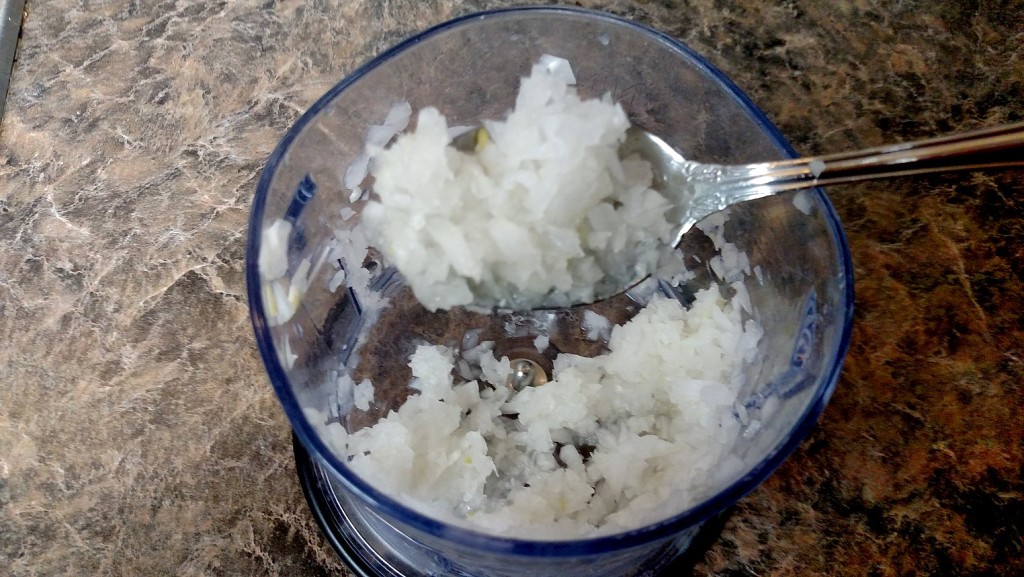 Okay, I'm lazy. But why would I ever chop onions by hand when I can get this result in less than 30 seconds?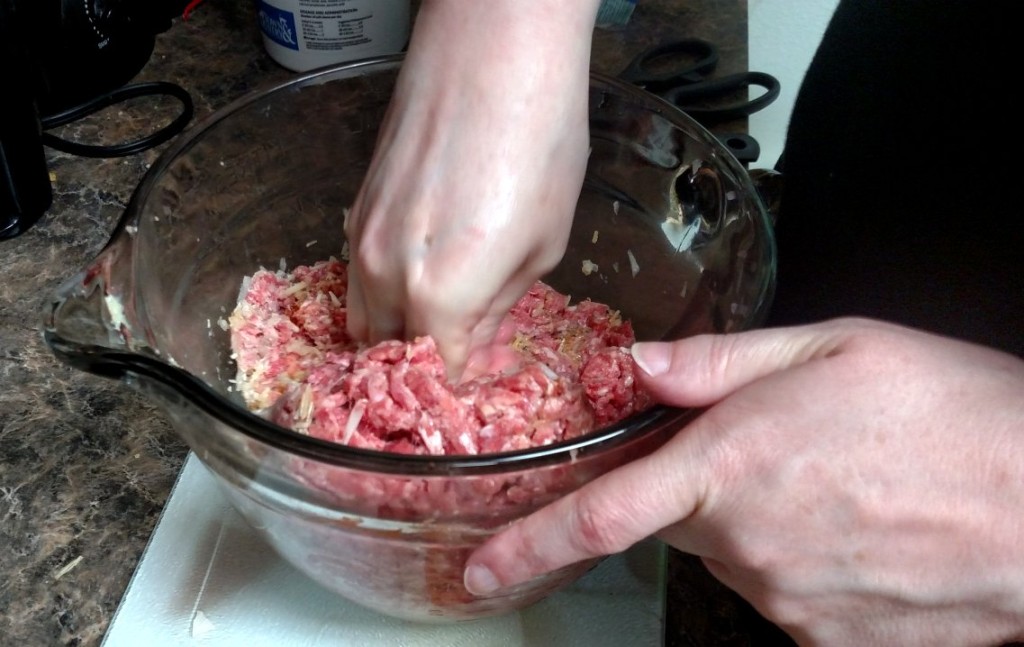 Add chopped onions to the bowl and blend everything together well, but being careful not to over mix. You don't want tough meatballs!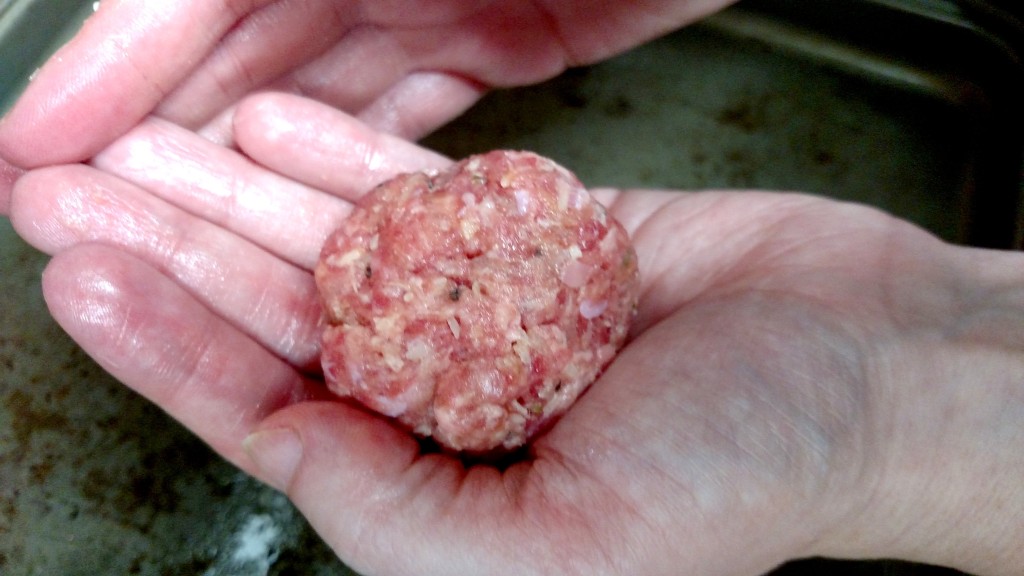 If you're making dinner-sized meatballs, form into two inch balls. For appetizer sized meatballs, form into one inch balls.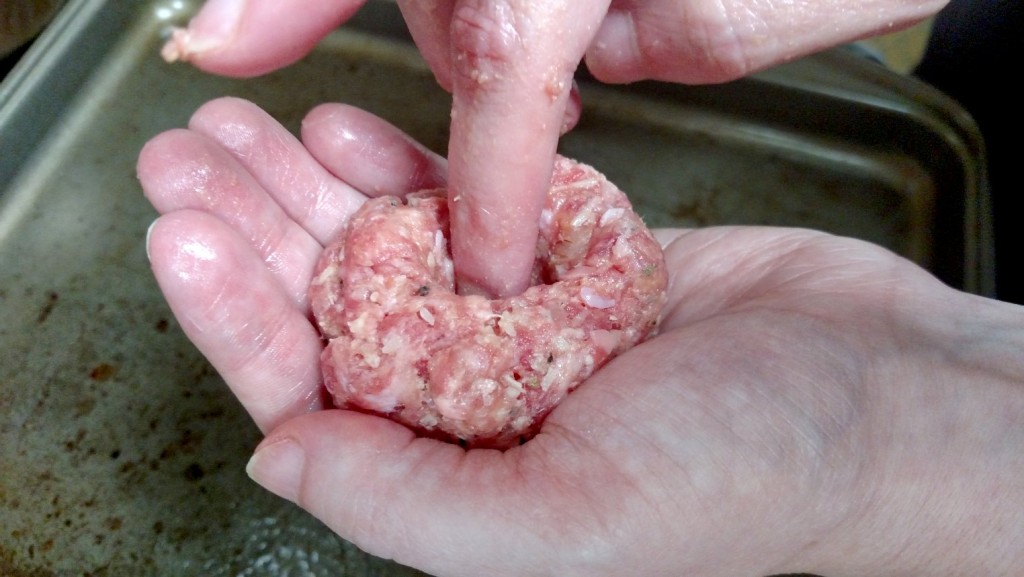 Form an indention in the middle with your finger.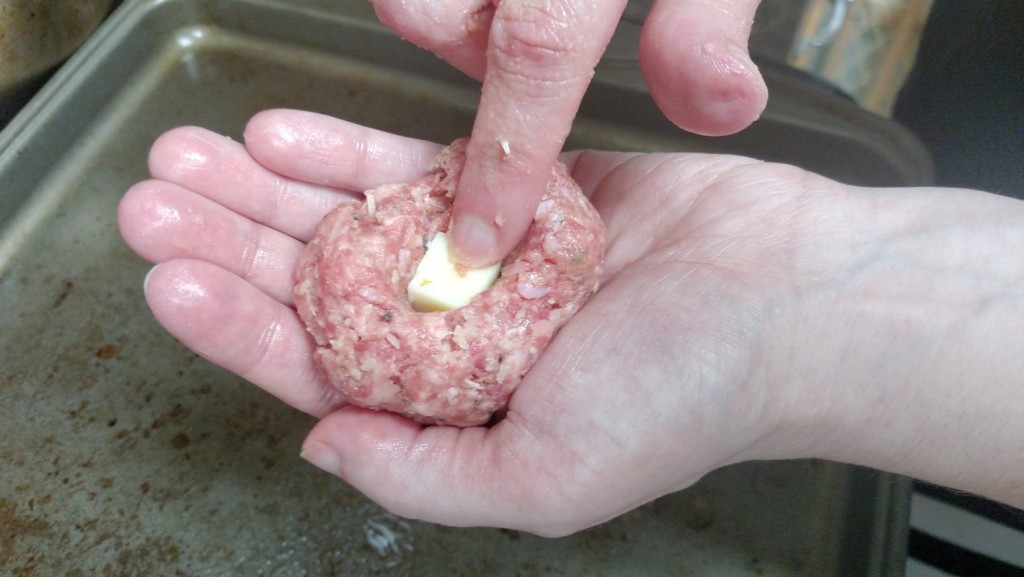 Place a cube of cheese in the middle of the meatball, and reform the meat around the cheese. Be sure to seal the cheese in really well, otherwise it will leak out during cooking.
Place them on a greased cookie sheet and bake at 350 degrees for 25 minutes, or until done. Serve and enjoy!