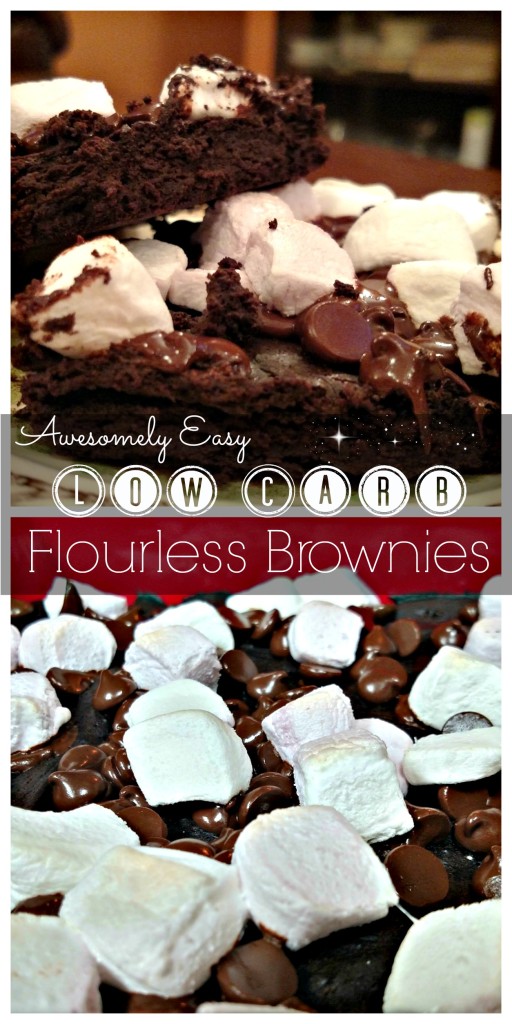 Easy Low Carb Flourless Brownies that My Family will Actually Eat
My family has adjusted to me having to be gluten free pretty well. Low carb is another story. It's a good thing I have pretty decent willpower, because I'd have a revolt on my hands if I threw all the breads and sweets out of the house.
Over the summer, I had to work the evening shift. Luckily my husband is an awesome country cook. A little too awesome. He knows how to keep everything gluten free, but low carbing is completely foreign to him and I probably gained 20 pounds over the summer. When I asked him to keep the carbs down a bit, I got this:
"What's a carb?"
Ugh, you see my struggle.
But at his last checkup, his doctor was concerned about his sugar levels. So guess who else is low carbing it in the house?
I love irony.
If low carb at my house was gonna fly, I had to come up with some impressive desserts to keep my DH's hands off of the Little Debbies. And that's how my low carb flourless brownies were born. More importantly gooey low carb brownies he would actually eat.
NEED MORE GLUTEN FREE MEAL IDEAS? CLICK HERE —>
How I Make my Easy Low Carb Flourless Brownies
It can be difficult to make sugar free, gluten free brownies that taste like a traditional brownie. To try to offset this, I used three different sweeteners to my low carb brownies recipe.
I hate the cooling sensation that erythritol can have if you use a large amount.  My favorite erythritol mixture is Steviva
 It has more stevia than erythritol, so it doesn't have as much of a cooling aftertaste. To give it a more of a sugar-like sweetness, I also used stevia glycerite
and xylitol honey
If you've never heard of xylitol, you really ought to give it a try. It has a chemical sounding name, but it's actually extracted from birch trees, so it's pretty natural. The xylitol honey adds to the sweetness and really gives the brownies a gooey texture.
Marshmallows Sugar/Gluten Free Sugar Free Marshmellow 2.7 OZ by La Nouba
For the topping, I used sugar free La Nouba marshmallows. Oh my gosh, they're the best low carb thing I've found in a long time. They taste just like conventional marshmallows and has 0 carbs.
They're half pink and half white, I'm really not sure why, because they taste and melt like a conventional marshmallow. Yummy. They even sell low carb chocolate covered marshmallows. Double yummy.
I use these for making low carb desserts, but I even use them as a low carb snack when I'm craving something sweet.
---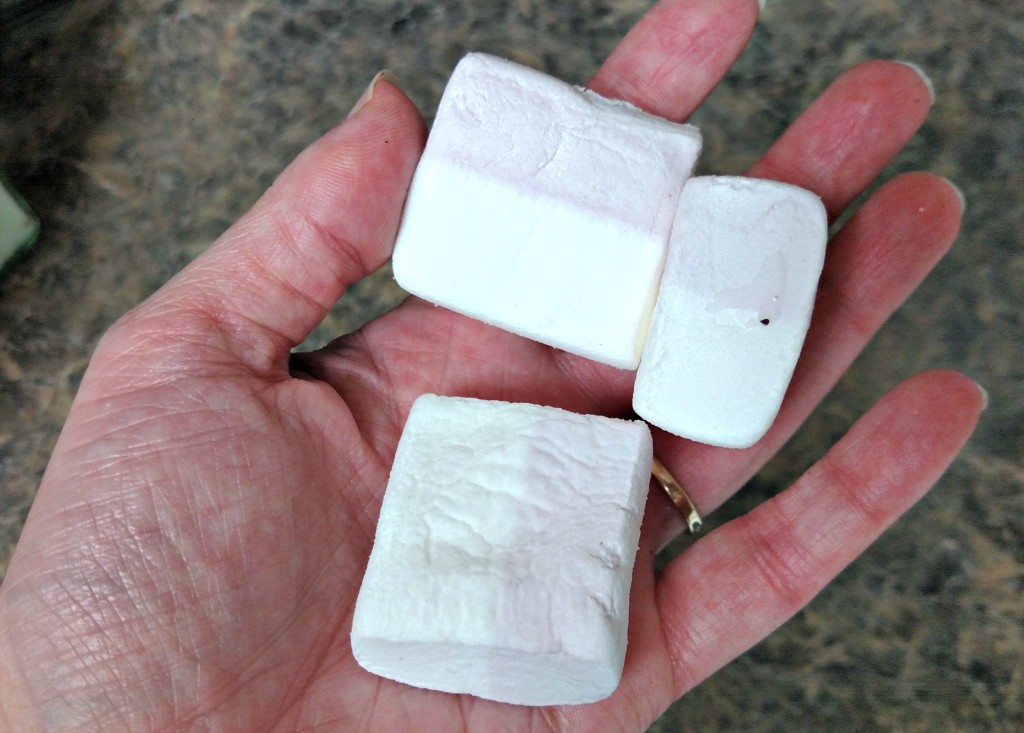 They're quite large, so I use a pair of scissors to cut them up into mini marshmallow size pieces to make my gooey low carb brownies even gooier.
Sprinkle the top of your brownies with your marshmallows and sugar free chocolate chips.
My family love these, and they go quickly around here. The only problem I have now is I have to share my low carb goodies with my family. But that's okay. With these, I just might be able to throw out the processed sweets without a mutiny.