Make your Own GF Low Carb Homemade Pizza Pockets
One of the things I love best about gluten free and low carb cooking, is that you can take a basic recipe, use some imagination, and, viola, you have a yummy new treat. I used my homemade low carb pizza crust recipe to make low carb homemade pizza pockets.
I admit I get jealous watching my son pop one of those store bought pockets out of the microwave. I really want instant food, too. But store bought convenience foods are unhealthy, wheat laden and full of carbs. But with a little work on the front end, you can enjoy easy "fast food" on the back end. So that's why I wanted to rework my pizza crust recipe.
I doubled the recipe, rolled it out and sandwiched pizza sauce, toppings, and cheese in the middle and baked. I got four good sized low carb homemade pizza pockets. I ate one, and froze the others. Turns out this recipe freezes really well.
Now when I am craving a quick pizza snack, I can take it out of the freezer, pop it in the microwave for a few minutes, and I can enjoy me some hot pizza pockets!
Gluten Free Low Carb Homemade Pizza Pockets Recipe
First, make the crust. I doubled my homemade low carb pizza crust. This is the adjusted recipe below:
Melt mozzarella cheese and cream cheese in the microwave in 30 second intervals, stirring each time. When you have a glob of gooey cheese, you're good.
Let cool slightly and add the remaining ingredients. Mix really well. The dough is really stiff, and I mix it with my hands to get it fully incorporated.
Now let's make us some pizza pockets!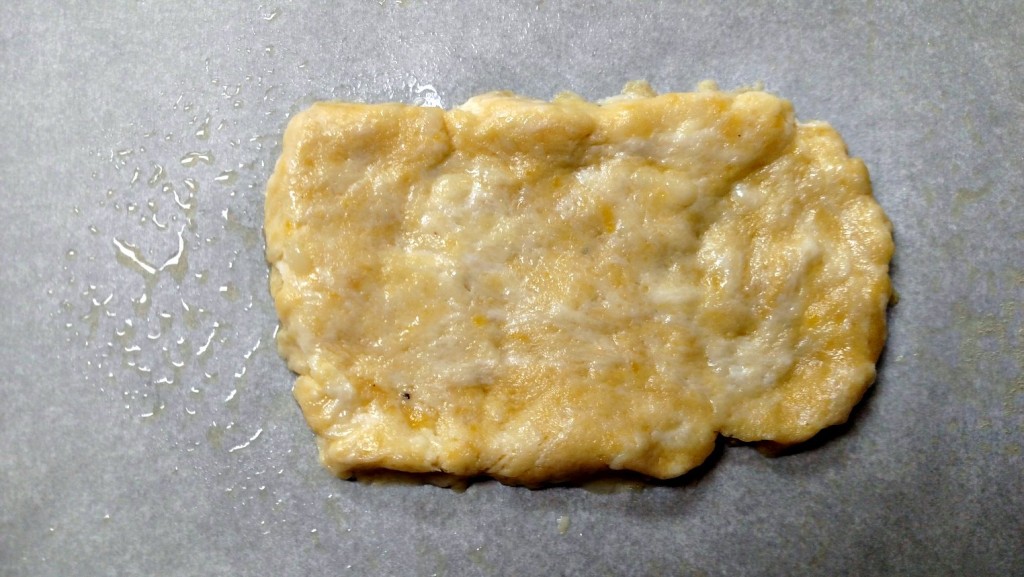 Line a baking sheet with parchment paper. Pinch off a 3-4 inch ball of dough and, using your hands, press into a rectangular shape.
Your crust should be about 1/4 inch thick. Make seven more rectangles. The dough will be soft, so be careful when you handle them. If the dough gets a hole in it, just press it back together, it is very forgiving.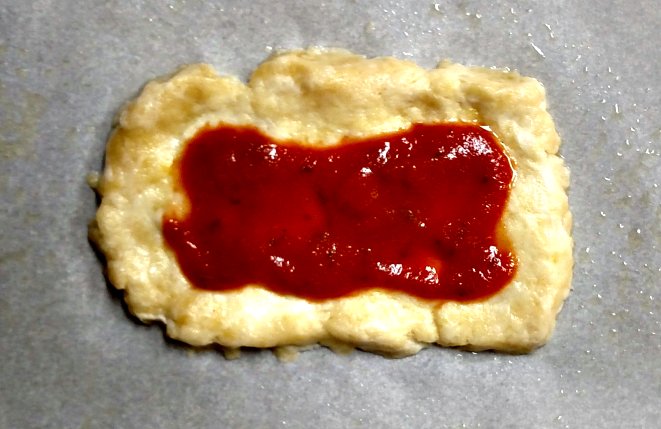 Spread pizza sauce to within a half inch of the edges. Next, add your toppings, such as cheese, pepperoni, mushrooms, etc. Keep toppings away from the edge, too, and don't pile it too high so the dough won't tear or be too short.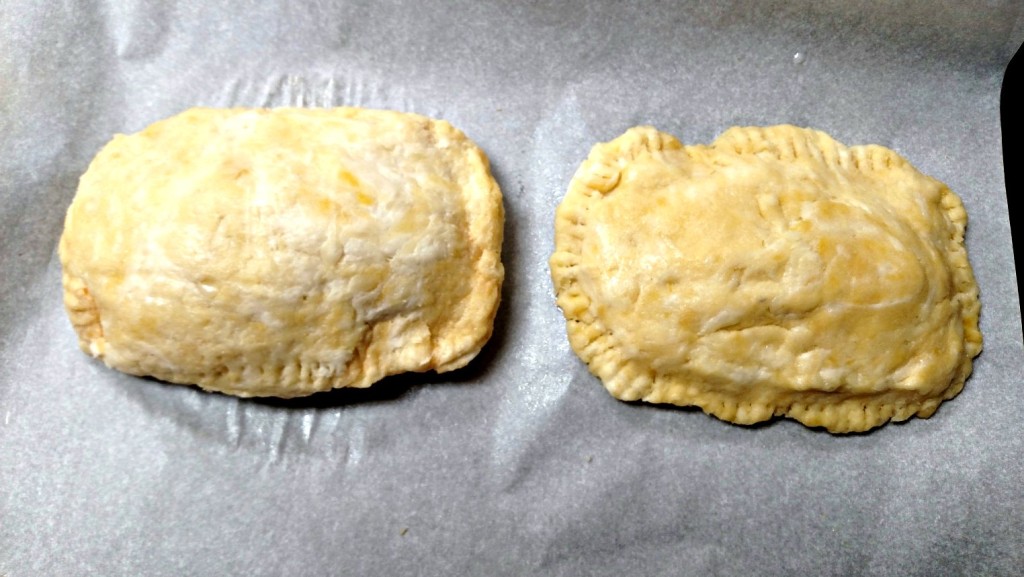 Place the top crust over the bottom half of your pocket. Using a fork or a pastry crimper, crimp the edges. Make sure to seal the dough ALL around. You don't want any pizza goodness oozing out in the oven.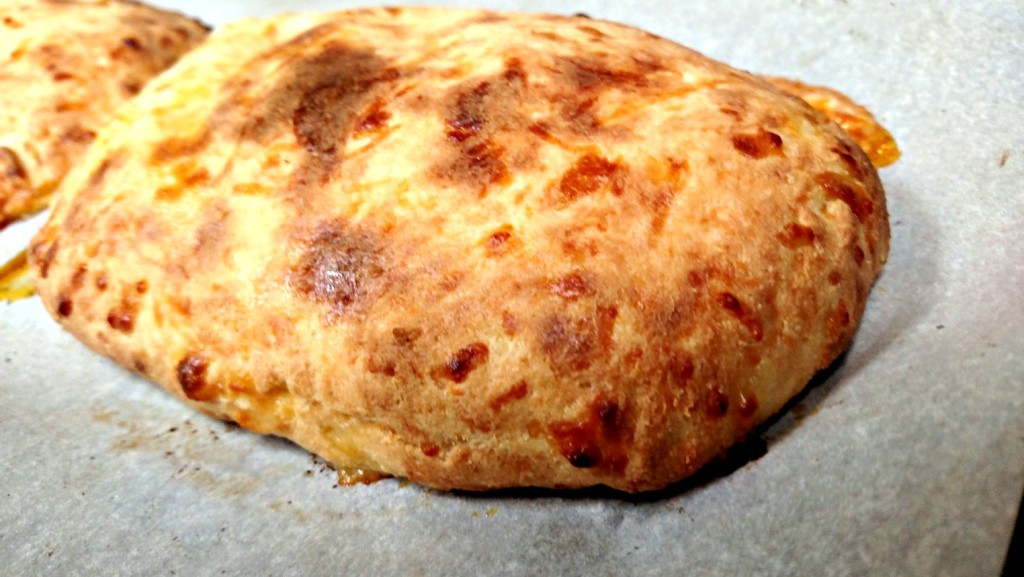 Bake at 350 F for 25 minutes, or until golden brown. Let cool 10 minutes before serving. Enjoy your low carb homemade pizza pocket!
For freezing, let the pockets cool completely, and wrap in saran wrap, and then place in a Ziploc bag. I'm not sure how long they'll stay good in the freezer. Mine has never lasted for more than a week or two in there because I eat them pretty quick. 🙂
NEED MORE GLUTEN FREE MEAL IDEAS? CLICK HERE —>